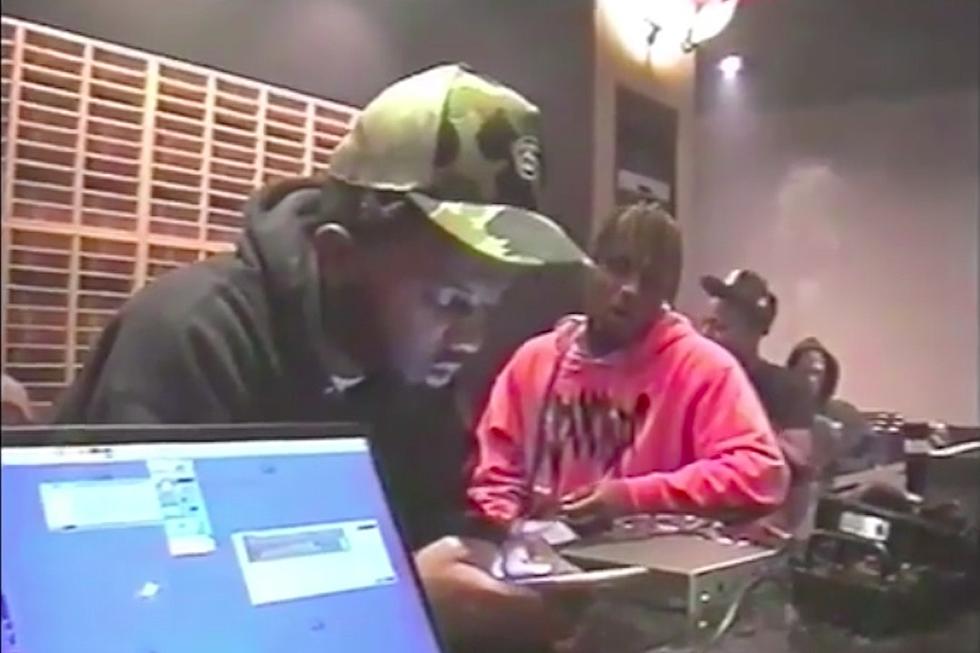 Madeintyo Previews New Banger With Chicago Rapper Juice Wrld
madeintyo via Instagram
It looks like Madeintyo has some serious heat coming our way, as he has been working on a new record with Chicago rapper Juice WRLD. The 2017 XXL Freshman posts footage of him in the studio with the rising spitter, where they cook up a potential banger on the way.
While it's hard to make out some of the lyrics in the video, which are skipped through as only parts of the song play in the background, the track features both artists delivering harmonic rhymes over the trap beat.
As they light up some blunts with their entourages and jam out to the record, Madeintyo and Juice WRLD flaunt some of their musical chemistry on the fast-paced anthem.
WRLD has been creating a large buzz through his Soundcloud page, having recently earned clout for his catchy "All Girls Are the Same" record that he dropped two months ago. Combining emo-infused rock and rap into his style, the 19-year-old talent has previously named Chief Keef and the drill scene as his biggest influences for his music. Last year, he initially came to notoriety in the rap scene with his Juice WRLD 999 EP, which features nine tracks.
Madeintyo is already starting off the year on a busy note, having dropped his "Showin' Love" record at the start of 2018.
Check out the preview of what Madeintyo and rising rapper Chicago Juice Wrld are cooking up in the video below.
See New Music Releases for February 2018