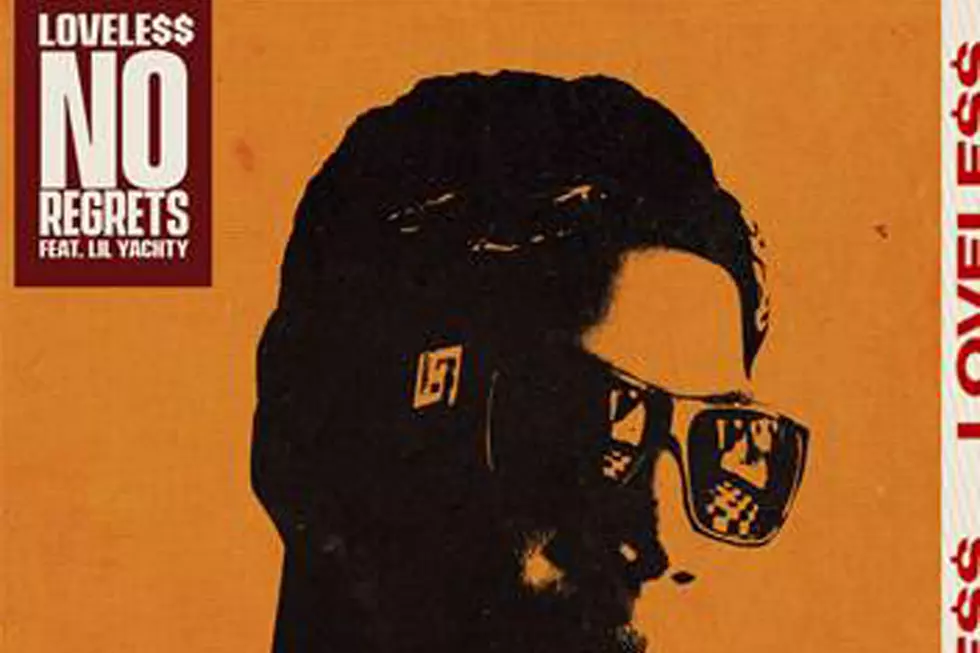 Loveless and Lil Yachty Live Life With "No Regrets" on New Song
Atlantic
Rapper Lovele$$ just celebrated his birthday over the weekend, but it was his fans who were in for the real gift. On Friday (March 16), the South Central, L.A., native delivered his latest single, "No Regrets" with a special feature from Lil Yachty.
"No Regrets," produced by Charlie Heat and Dez Wright, finds Lovele$$ and Lil Boat going back and forth about their love for the trap and expensive tastes, respectively. After the chorus, Lovele$$ goes into the first verse, rhyming, "Money machines, by any means/Slangin' things, while the trap phone sings/ Burning hundred dollar bills just to see the smoke/This for all you niggas that wanna see me broke."
Lovele$$ explains how he linked up with Yachty for the song. "After hearing the beat that Charlie Heat and Dez Wright made I went straight to studio and after I put my sauce on it...I knew right away I needed to get Yachty on it," Lovele$$ says of the track. "So I FaceTimed him and played him the record and he told me to send it to him & he sent me back a fire verse later that night."
Yachty jumps on the upbeat track to brag about his riches on verse two. "Phillipe the wrist, wrist on temper tantrum/I might cop a mansion, diamonds steady dancin'," he spits. With the two recently spotted on Instagram sitting on ice cream trucks, expect a visual aid for "No Regrets" to come sooner than later.
Lovele$$—who signed to Atlantic Records in August of 2017—is currently prepping his debut album, Walking on Rose Petals. Stay tuned for the LP, and take a listen to "No Regrets" and Yachty's latest album, Lil Boat 2, while you wait.
Go Behind the Scenes With Lil Yachty at 2016 XXL Freshman Cover Shoot