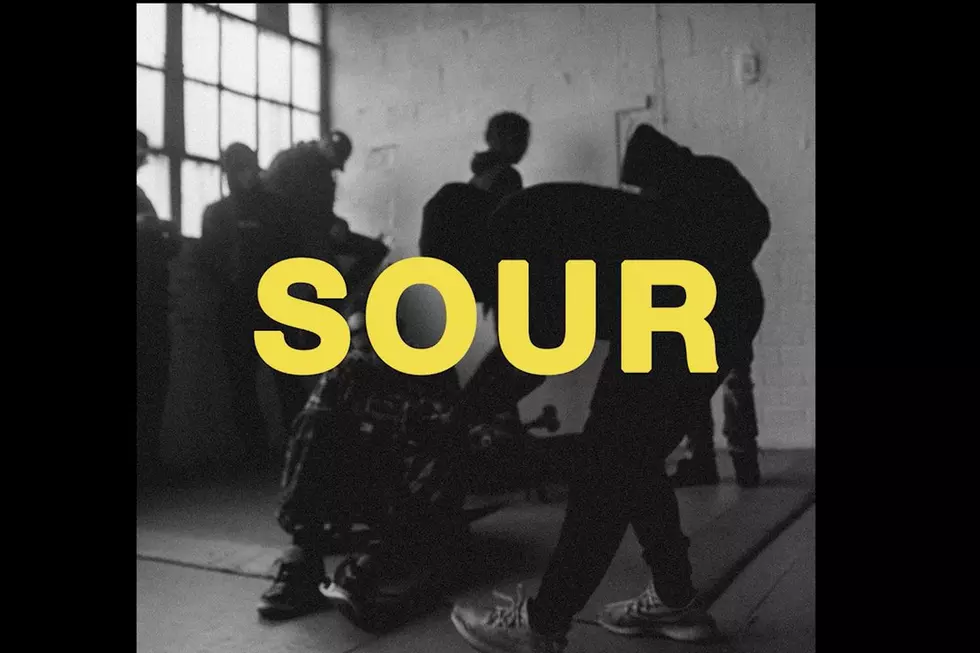 Lou The Human Comes Back From the Dead on New Song "Sour"
Lou The Human
Staten Island spitter Lou The Human has let loose the new track "Sour" ahead of his forthcoming project, Painkiller Paradise. The song, released on May 16, comes with a video directed by justicewearscoolpants.
The visual features the "Macklemore 1" rapper rocking flannel and a backwards snapback, blowing smoke with skaters in an empty warehouse. Lou's verse, over production by Onlunchbreak, is brief and sports similar paranoid horrorcore flairs as featured on his debut mixtape, Humaniac, released in October of 2017. The song is Lou's first new drop since the release of that tape.
"Guess who came back from the dead/With a slit throat and back full of lead," Lou opens. "Bitch I'm back for your head/Pulling knives out my spine/Hit him right in the back of the head with it."
The video refers to the track as an "outtake" from Painkiller Paradise, so this is likely just a tease of Lou's new music to come. In September of 2017, the artist spoke to XXL about his plans for future releases, and expressed a desire to constantly evolve.
"I kind of want to be on some David Bowie shit and be a different character on every project and just experiment; never stay to stuck on one sound," Lou said. "Kanye kind of changed the sound on every project. I want to do that."
It's unclear when Painkiller Paradise will come out, but in the meantime, Lou will be bringing his music to festivals, including a hometown stop at Governors Ball in June.
Listen to Lou The Human's "Sour" and watch the accompanying video below.
Here Are the Best Projects Released From 104 Past and Present XXL Freshmen