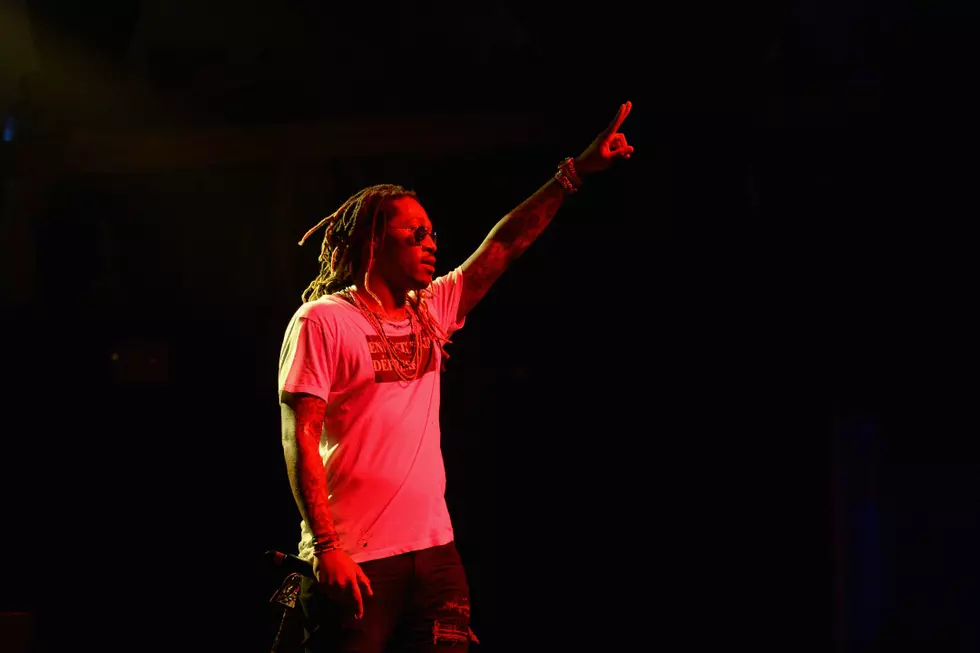 Live Nation Sued by Couple Injured in Stampede at Future Concert
Andrew Toth, Getty Images
Back in May, reports circulated of attendees hearing gunshots at the Barclays Center in Brooklyn, N.Y. following a Future concert, which allegedly caused a stampede. Now, according to TMZ, a couple who was injured in the incident is suing Live Nation, the company responsible for selling tickets to the show, as well as the venue, in separate lawsuits.
Catrina Washington and Shauntay Harris claim that fireworks were used during the Nobody's Safe Tour performance, which set off a loud noise—not gunshots—and caused a whirlwind of panic amongst the crowd. Since many believed that the sounds were gunshots at the time, it led to the couple being trampled in the stampede of people who were eager to get away from the Barclays Center as quickly as possible.
The couple also filed documents against a rapper named Rome Fortune, but they need to be amended in order for the lawsuit to include Future.
If you recall, the NYPD and the Barclays Center already shot down reports of any shots being fired inside of the venue. They claim the banging sounds reportedly came from a stage being lowered too quickly, mixing in with the sounds of gunshots on the songs being played in the background at the end of Future's set. The sounds are what triggered the panic, but there was no threat of gun violence to concertgoers, according to authorities.
Hopefully this couple can work things out with Live Nation and Future to settle their differences.
See Photos of Future's Different Looks Over the Years