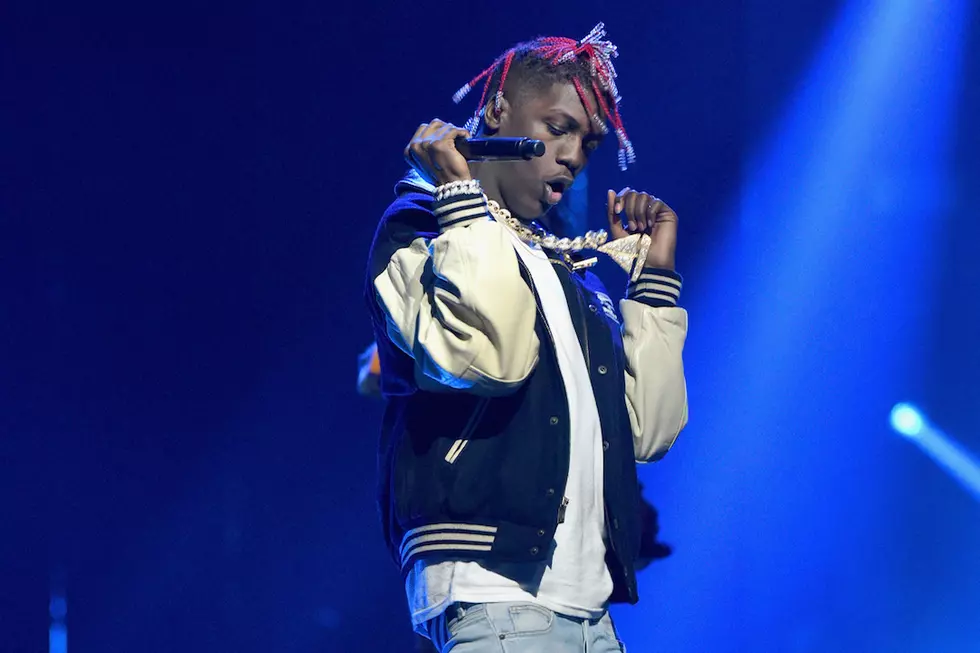 Lil Yachty Gets Into Confrontation With Fan During 2017 SXSW Performance
Bryan Bedder, Getty Images
Lil Yachty's 2017 SXSW experience has included at least one near scrap, as the Atlanta rapper got into a verbal confrontation with a fan during one of his sets.
Video footage (below) shows Lil Boat ending a rendition of "Broccoli," and not being happy with the crowd's response. "Damn that shit was so crazy," Yachty said. "That shit sounded like y'all dreaded that shit."
After an awkward moment, someone in the crowd yelled, "You got no energy, nigga," excusing the attendees' lackluster response.
"Me? Me? What the fuck you want me to do?" Yachty returned. Someone in the rapper's team then tried to douse the offended party with water. "Yeah, shut yo' ass up nigga. Suck my dick, how bout that," Yachty yelled as a water throwing battle started to pop off between his entourage and the pissed off patron. This led to a standoff, with the "Minnesota" MC's entire team looking like they were about to take action. Luckily, cooler heads later prevailed, and Yachty reportedly apologized to those in attendance.
The 2016 XXL Freshman got a much warmer reception when he performed a medley of tracks along with D.R.A.M. at the 2017 MTV Woodies, which took place Thursday (March 16), in Austin, Texas.
Yachty is prepping the release of his debut album Teenage Emotions, which currently lacks a due date. He has said the album has an '80s/'90s vibe to it and deals with "heartbreak, happiness" and more.
Check out the video of the SXSW drama below.
Go Behind the Scenes With Lil Yachty at 2016 XXL Freshman Cover Shoot