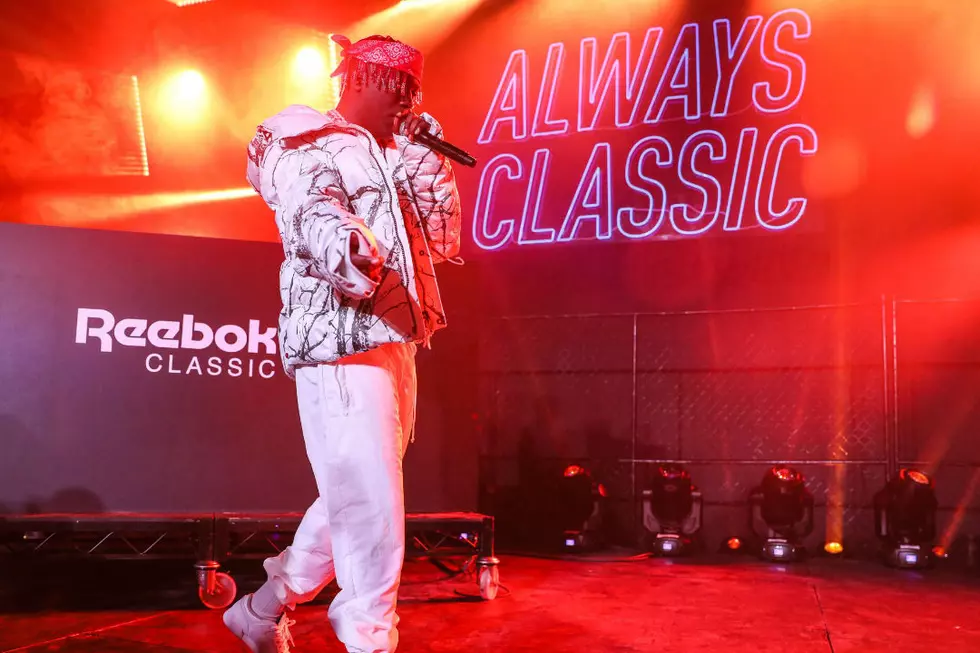 Lil Yachty Celebrates Launch of Reebok's Workout Plus Sneaker and Always Classic Campaign
Reebok
Reebok and Lil Yachty joined forces last night (Feb. 7) to help celebrate an unforgettable launch in New York City. Teaming up to create a fashion and music experience like no other, the American-based brand and Lil Boat commemorated the legacy of the iconic Reebok Workout Plus sneaker while pushing Reebok's Always Classic campaign.
Held at Manhattan's Classic Car Club location, the eventful night kicked off with a panel featuring famed stylist Rox Brown, Sailing Team members JBans2Turnt, Kodie Shane and, of course, Lil Yachty. Known for their unique sense of style and fashion selections, the Sailing Team gave those in attendance a deeper look into what goes into their style choices. Showing off Reebok's upcoming spring and summer 2018 garments, the panel offered a detailed glimpse of Reebok's next chapter in apparel and footwear.
Following the Sailing team panel, Reebok continued its celebration with an energetic dance performance by Atlanta-based duo Meechie and Toosi. Shortly after, some of fashion's rising stars, including Sharina Gutierrez, Kendra Bailey, Gitoo and Kalysse Anthony, took the stage styled by Rox Brown to showcase the timeless versatility of the Workout Plus sneaker.
Lil Yachty closed out the night in grand fashion as he took the stage to perform some of his biggest hits in front of the packed New York crowd. Capping the night with the contagious single "1 Night," the 20-year-old rapper thanked Reebok for their support as well as the fans in attendance.
Check out recap photos from last night's extravaganza below.
See Photos of Lil Yachty and the Sailing Team at the Reebok Always Classic Campaign Launch