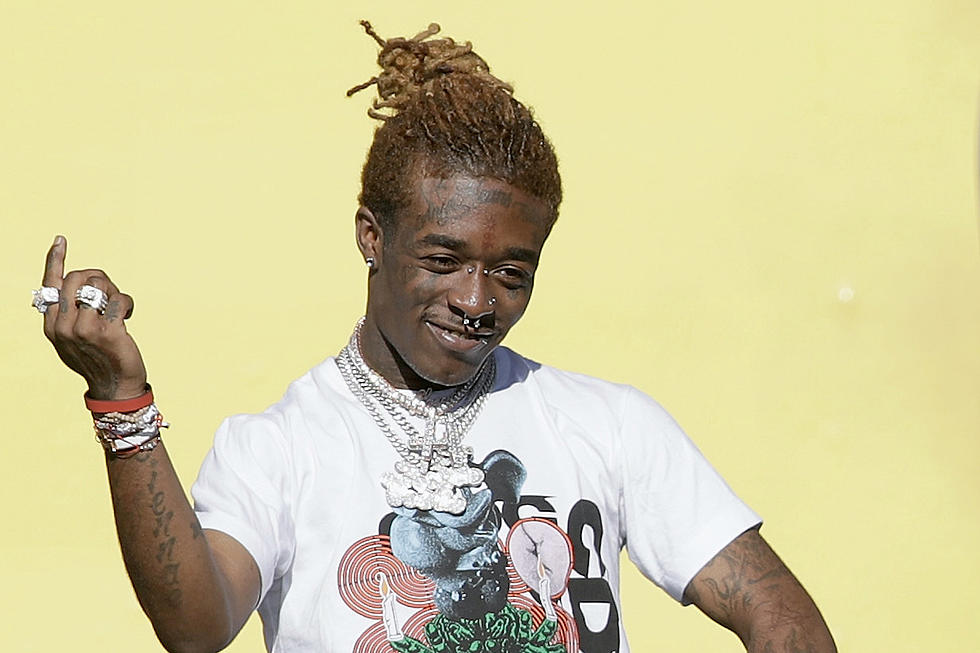 Lil Uzi Vert's "Sanguine Paradise" Replaced With Alternate Version on Streaming Platforms
Isaac Brekken, Getty Images
Lil Uzi Vert fans rejoiced when they heard the leak of his new song "Money Keep Coming" a few weeks ago. Yet, once the song, now titled "Sanguine Paradise," was officially released on April 9, those same fans became confused when they heard a slightly altered CDQ version. Now Uzi's new banger has officially been updated to its original, beloved form.
Last night (April 16) fans on Reddit realized that streaming services like Apple Music and Spotify replaced the previously released version that debuted on streaming services last week. The first CDQ song featured much louder horns and an abrupt, piano-driven intro. However, streaming services decided to swap out that version for the original record fans first heard when the song leaked. The switch-up is a relief to most fans, who fell in love with the banger as soon as they heard it.
"Sanguine Paradise" dropped alongside Uzi's other new song, "That's a Rack," with blessings from his Generation Now label head DJ Drama, who uploaded images of the artwork for both songs to his Instagram story. After Uzi accused Drama and fellow GN founder Don Cannon of holding his music hostage, the Gangsta Grillz mixtape series creator said Uzi was free to release his long-awaited Eternal Atake album whenever he wants.
While the details on the album have yet to be confirmed, it seems like Uzi's previous plans to retire have been put on hold for the time being, especially now that Roc Nation is reportedly managing him.
Listen to the revised version of "Sanguine Paradise" below.
See Behind-the-Scenes Photos of Lil Uzi Vert at the 2016 XXL Freshman Shoot