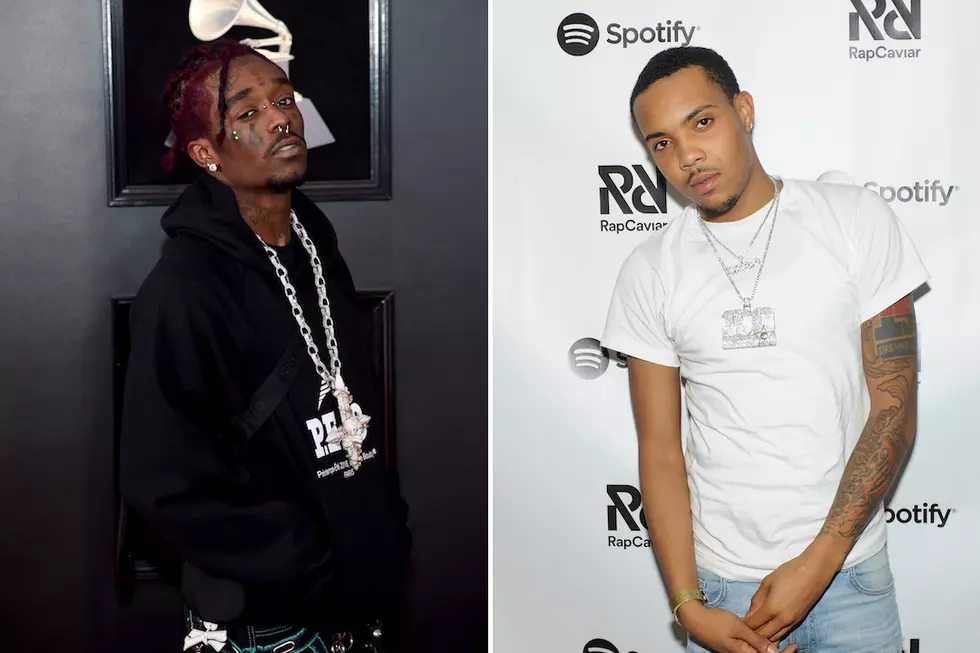 Listen to a Preview of Lil Uzi Vert on G Herbo's "Who Run It (Remix)"
Jamie McCarthy/Timothy Hiatt, Getty Images (2)
After Drake inspired him to release his latest freestyle as an official song, G Herbo is recruiting Lil Uzi Vert to hop on his "Who Run It (Remix)." Last night (March 27), the Chicago rapper played a preview of the Philly hitmaker's verse on the upcoming remix, which features the two spitting over the Three 6 Mafia beat.
In the video, Herbo drives in his car and shares his excitement over the record as it plays in the background. Unfortunately, it's a bit hard to decipher the lyrics on the remix, but fans are already buzzing over Uzi's fast-paced flow during his verse. While some are speculating whether Herbo spit some new lyrics on the song, or kept his original bars that got him the attention of Drake, his supporters are ready for him to drop the official remix any day now.
If you recall, Drizzy told Herbo to release his "Who Run It" freestyle as a song because of how much he loved it. He originally slid into the Midwest spitter's Instagram DM's and wrote, "Why you spaz on who run it like that. I been listening for like 5 days straight to the same 30 second clip. You should make that a song and just drop it."
Following the message, he then challenged his fans to have the freestyle accumulate 150,000 likes in order for him to release the song version, leading it to receive over 200,000 likes in two hours.
Earlier this month, Herbo was released from prison after his arrest for possessing a loaded firearm. He has now been placed on electronic monitoring, but fortunately, that hasn't stopped any of his music-making abilities.
Listen to a preview of Lil Uzi Vert's verse on Herbo's "Who Run It (Remix)" record below.
See 20 of Your Favorite Rappers Naming Their Favorite Rappers