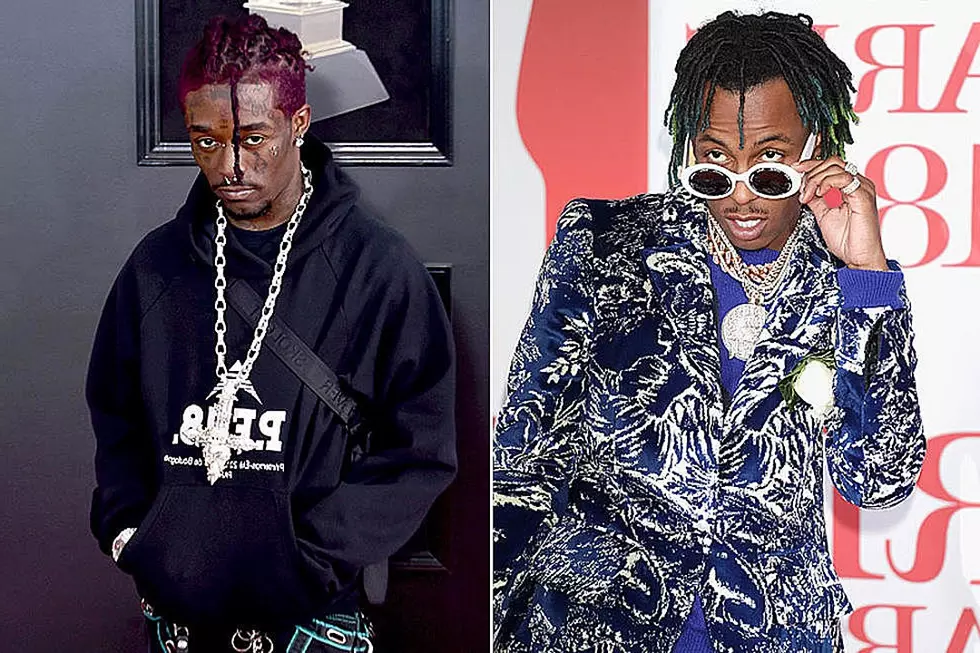 Lil Uzi Vert Wants Blessings for Rich The Kid and His Family Amid Beef
Jamie McCarthy / John Phillips, Getty Images (2)
"Bless Rich The Kid and his whole family and stuff," Uzi said to the reporters when asked about any potential beef with Rich. Uzi didn't say any of this with any conviction, though, so it might just be a big-time troll.
A few moments later, the reporter asked Uzi about his recent fashion choices, which includes an expanding wardrobe of ostensibly feminine gear. Uzi's answer was flawless. "I just bought everything in the Men's section," he explains. "There's nothing else to buy."
For the next question, the reporter asks Uzi about his new projects and whether or not he's been working with Young Thug on some new music. Uzi responds by saying he and Thugger have recorded "like 1500 songs." That might be a slight troll or just a casual over-exaggeration. We'll just have to wait and see.
Uzi and Rich's "beef" seemingly began after Uzi rejected Rich's suggestion that he should have signed to his Rich Forever label if he wanted to avoid the industry politics that came with his current deal. A short while later, Rich unloaded his alleged Uzi diss, "Dead Friends."
You can watch Uzi's interview with Hollywood Life for yourself below.
See 60 Hip-Hop Albums Turning 20 in 2018