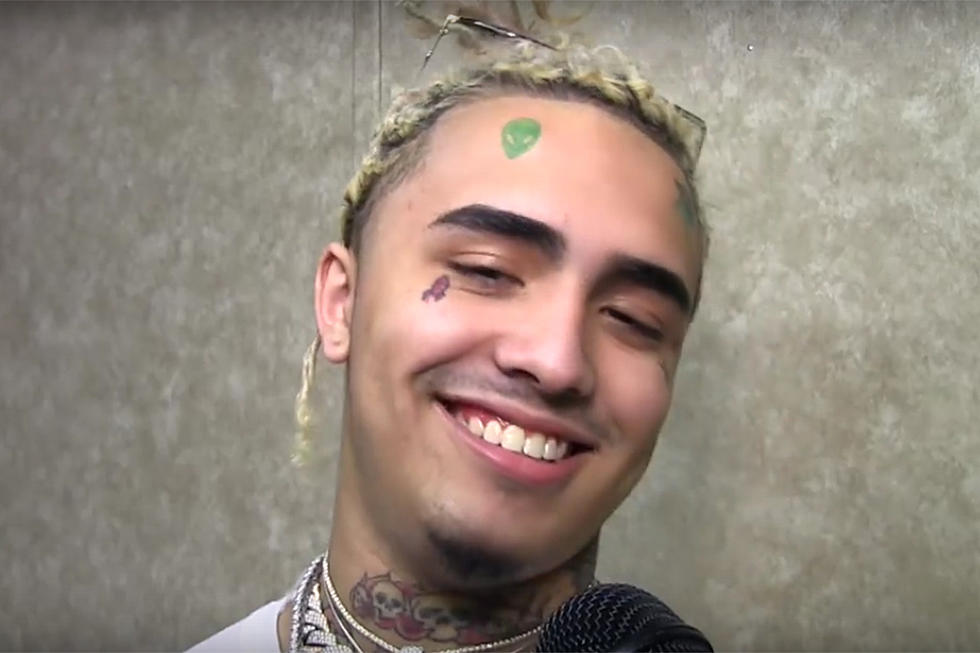 Lil Pump and Smokepurpp Got Kicked Out of School on the Same Day
NardwuarServiette via YouTube
In the interview, which was posted on June 11, Pump revealed that he and Smokepurpp were both kicked out of school on the same day. The "Esskeetit" rapper says the two met when they were only 9 years old and confirms they were kicked out of school on the same day, though it's not clear if they went to the same school. While Pump wouldn't reveal why they were kicked out, he did say it had to do with some "bullshit."
"That one I forgot, cause I haven't been to school in like two years," Pump said. "It's a whole bunch of bullshit." Nardwuar also brought up Pump shutting down the entire school when he was kicked out, although the rapper only said, "Man, we shutting everything down, bitch!"
Check out Lil Pump's esskeetit-filled interview below.
Check Out the 2018 Hip-Hop Music Festivals You Need to See