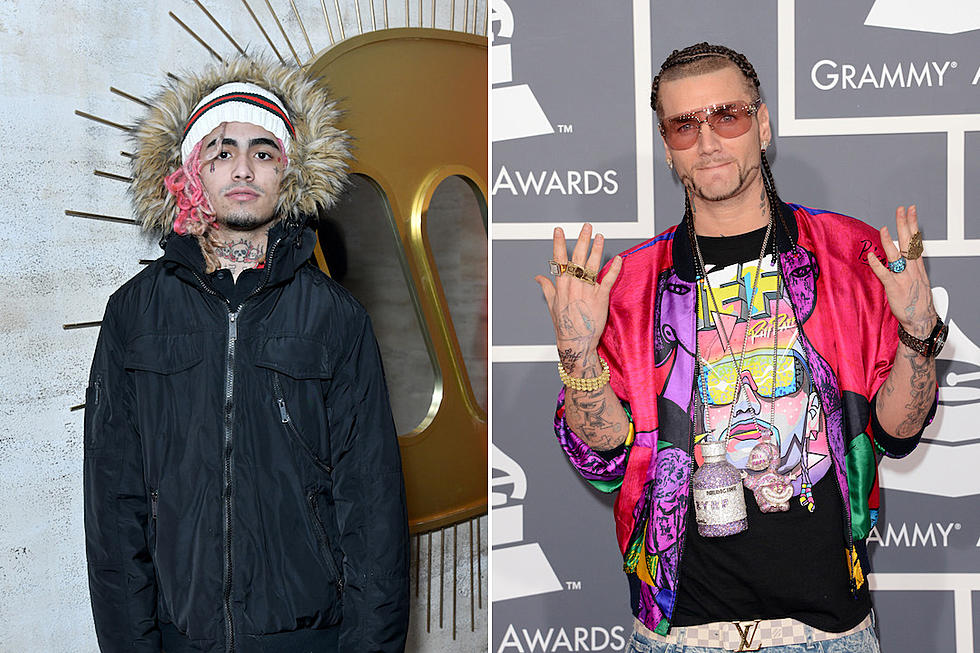 Here's a Snippet of Lil Pump and Rick Raff's New Song
Jared Siskin/Jason Merritt, Getty Images (2)
The two hip-hop stars have a brand new collaboration, which The White West rapper shared a snippet of yesterday (March 14). The song is produced by Pump's producer Diablo and features the two rappers flexing about their lavish lifestyles now that they've been cutting consistent checks with their careers.
"Couple thots on the jet ski, damn/Riding around in a Bentley, damn," Pump raps in the preview. "Look at my shoes, it's Giuseppe, damn."
In the video of the snippet, Raff features footage of skateboard star Leandre Sanders ripping up a pit while surrounded by onlookers cheering him on. There's no word on when the currently-untitled record will be releasing, but Riff Raff assures fans and followers that it is "coming soon."
Take a listen to a snippet of Lil Pump and Riff Raff's forthcoming song in the post below.
See New Music Releases for March 2018