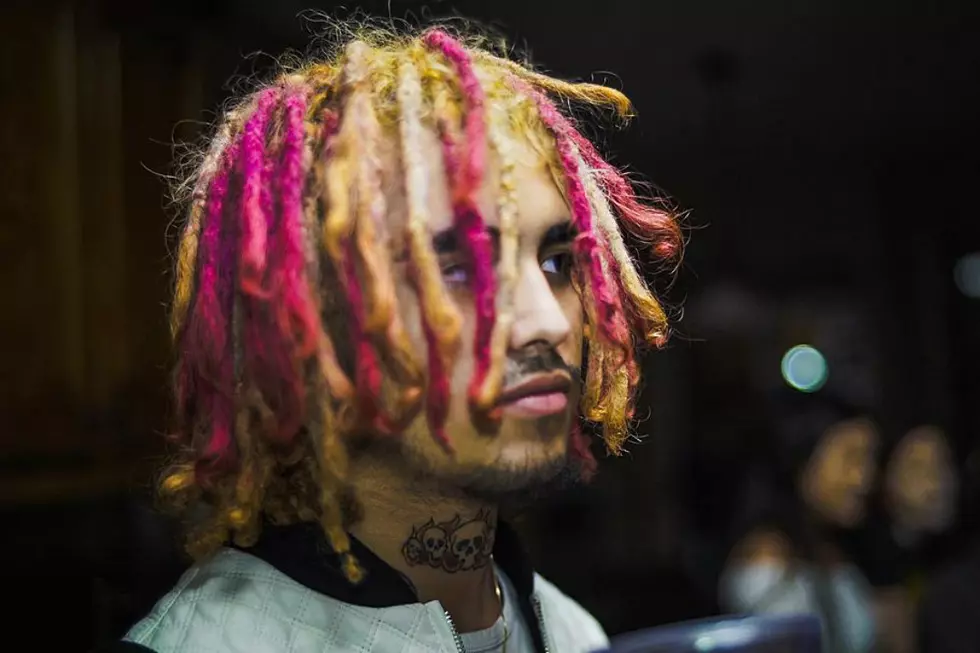 Listen to a Teaser of a New Banger Lil Pump Produced
T. Aubrey
Lil Pump's cooking up some serious heat in the studio, and it turns out, he's actually producing some of the tracks. On Tuesday (Feb. 6), the ascendant Miami rapper uploaded a teaser of a brand new song he says he produced.
In the teaser, which came in the form of a video, we see Pump vibing out to the sounds of one of his new songs. Like other tracks he's spit on, it's an energetic instrumental that carries an extended bragging session. With some bouncy synths and intermittent spurts of   soft piano, it definitely sounds like a banger.
"ESSKEETIT Produced by Lil pump," the teenage rap star wrote in a tweet attached to the new teaser. We can't wait for this one to drop. Based on recent news, that could be very soon.
Toward the very end of last month (Jan. 26), Lil Pump used his Twitter account to announce the coming of his Harvard Dropout mixtape. He didn't specify when, though.
In other Lil Pump news, the rapper recently told TMZ that he's evaluating some recording contract options. The only thing is, though, the price to sign him will be sky-high.
"New deals on the way, bitch," he said back on Jan. 26. "If you ain't got 15 [million] don't talk to me, bitch, at all. I don't want no meeting unless you talking 15 and up. I don't want to talk to nobody. Esketit!"
There's no telling where Pump will sign, but DJ Khaled and Gucci Mane would both love him on their rosters. This latest Lil Pump teaser shows why.
Listen to a teaser of Lil Pump's new self-produced banger for yourself below.
See New Music Releases for February 2018