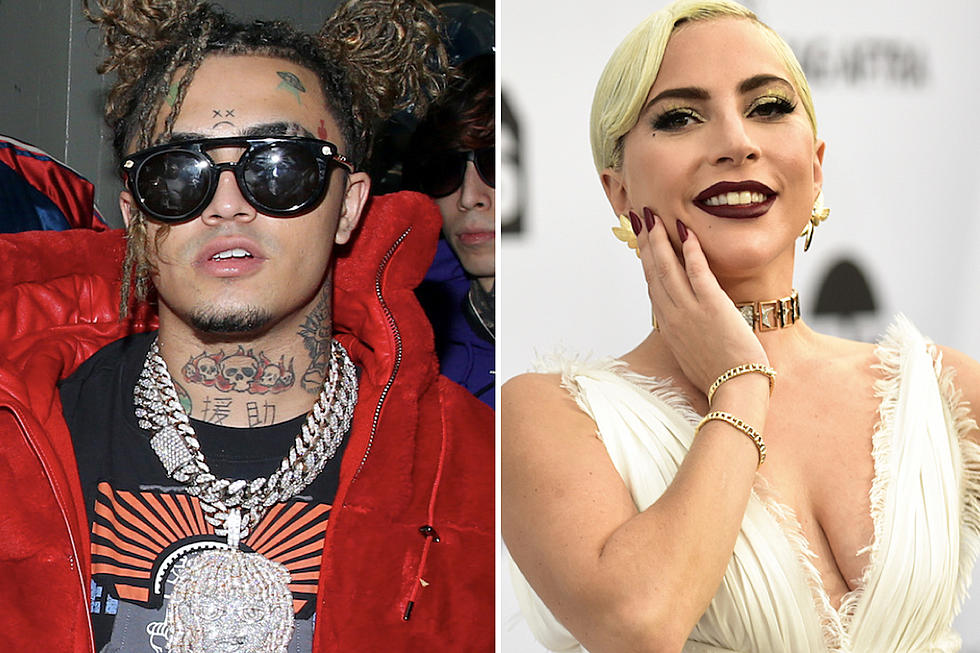 Lil Pump Claims Lady Gaga Is on His New Album
Bennett Raglin / Rodin Eckenroth, Getty Images
We are about a month away from the release of Lil Pump's debut album Harverd Dropout. Not much is known about the LP, but the young rapper may have just hinted that a major pop star will be on it. We say "may" because there's a chance he's just delivered an epic troll.
During his interview on Zane Lowe's World Record program on Thursday (Jan. 31), Pump was asked if he had any collaborators on his album. The 18-year-old artist was coy at first, but he soon announces a major guest feature. "You want a name?" Pump asked. "Lady Gaga. I got Lady Gaga on the album, what's up? It's going down!"
While having Lady Gaga on his new album is a good look, we have to give a cautionary side-eye to his claims. Pump is known for trolling people and, until we see an official tracklist, we can't be sure if he isn't just pulling everyone's collective leg.
Nevertheless, the 2018 XXL Freshman just dropped his "Racks on Racks" video where he is boasting about his money and getting women. The track is off his forthcoming album.
Lil Pump's debut album, Harverd Dropout, is set to drop on Feb. 22. Check out Pump's Lady Gaga announcement below. Peep his new video for "Racks on Racks" beneath that.
65 Hip-Hop Albums Turning 20 in 2019