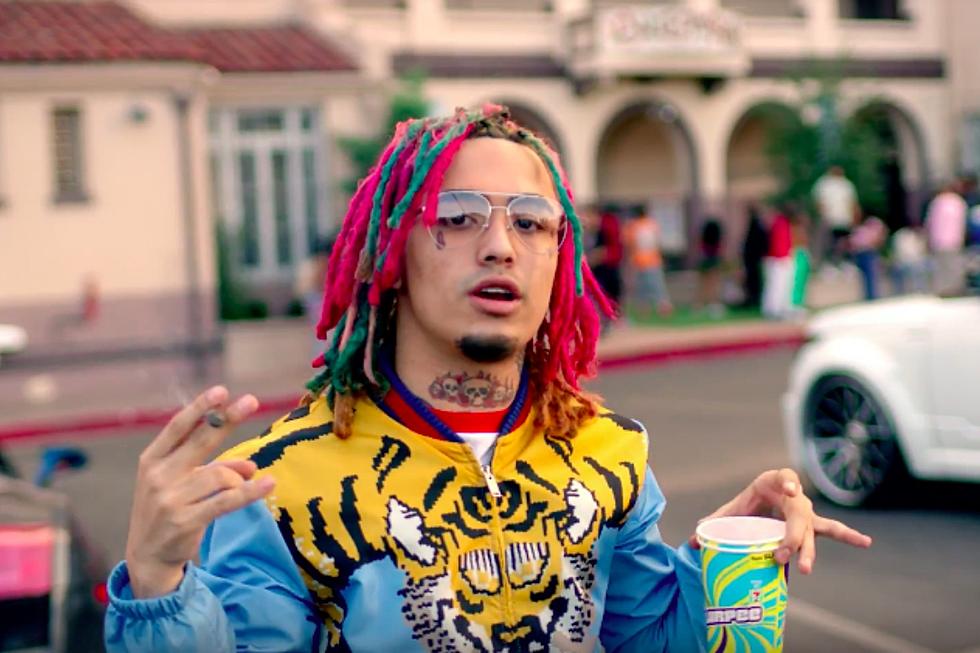 Lil Pump Drops "Gucci Gang" Video
Lil Pump via YouTube
Lil Pump has finally dropped the video for "Gucci Gang," what is surely the biggest song of his career so far. Watch it below.
Pump came up with the concept for the video, which finds the 17-year-old rapper taking over a school campus with a tiger. Ben Griffin directed the vid, which also stars Desto Dubb, the lean-procuring L.A. rapper whose "Born to Sale Juice" is still one of the best anthems of the year.
Hours after the video appeared on Pump's official YouTube page, he tweeted his frustration about the video "leaking."
The track, produced by Bighead and Gnealz, is off Pump's self-titled debut album, which moved a solid 46,000 copies first week. He only sold 6,000 traditional units first week, showcasing his strength on streaming platforms.
New Music Releases for October 2017