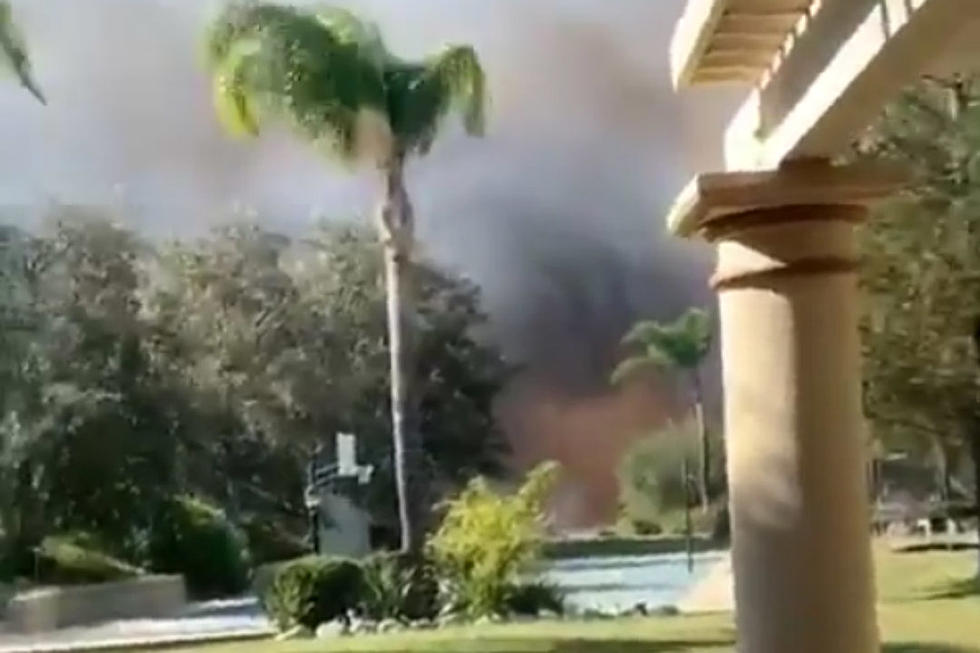 Lil Pump Evacuates California Home as Wildfire Reaches His Backyard
LilPump via Instagram
The seemingly annual wildfires that occur in the Los Angeles area are raging on once again. Many people are being forced to evacuate including many celebrities whose top-dollar homes are in the path of the flames. Lil Pump recently had to skedaddle from his Calabasas, Calif. crib after fire reached his backyard.
On Friday (Nov. 9), the Miami recording artist posted a series of videos on his Instagram Story chronicling the hectic happenings. In the first clip, the smoke appears to be a good distance away. The "Racks on Racks" rapper even jokes about the problem.
"This is Channel 5 News, we are reporting," he says in one video. "There is a huge fire in my backyard in Calabasas."
Some time later, things appear to be getting more serious. "Yo, we really got to evacuate now," the "Multi Millionaire" spitta says in a follow-up clip.
Pump then starts packing up his valuables but takes some time to make light of the situation. "Yeah bitch, that's how you know you rich," he says. "Ain't no broke nigga houses burning down. It's only that rich nigga shit. My house bout to burn down, bitch."
Things get really real when Pump notices a wall of flames has reached his backyard. "Yo! My backyard is on fire. We got to go," he yells before getting in his car and finally leaving the residence.
Check out video of the wild scene below.
See Photos of Lil Pump Behind the Scenes at the 2018 XXL Freshman Class Cover Shoot