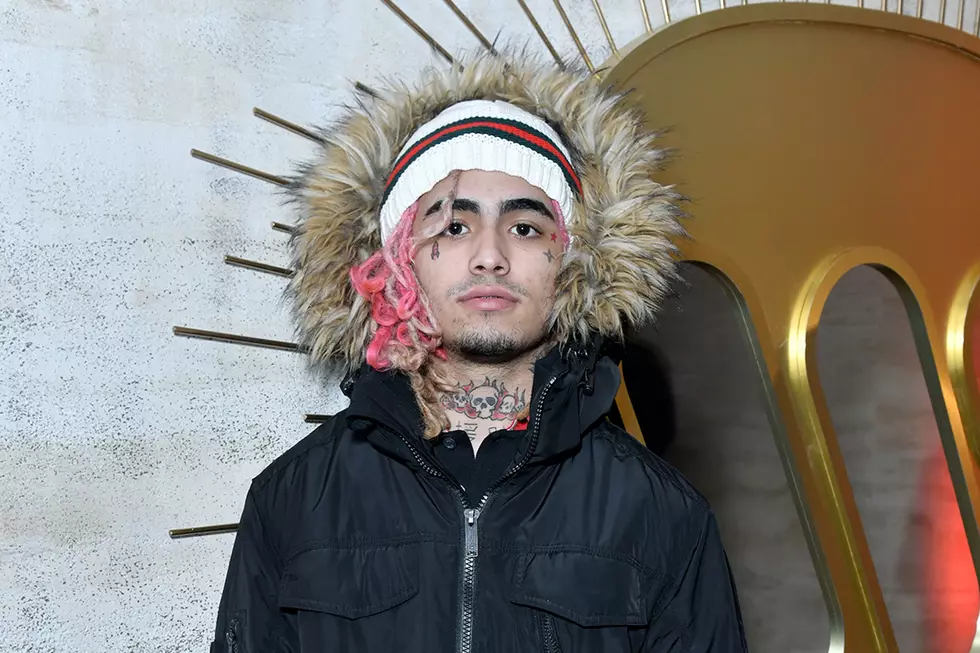 Lil Pump's "Esskeetit" Enters Billboard Hot 100
Jared Siskin, Getty Images
The "Gucci Gang" rapper celebrated the feat on Instagram a day early, believing he had landed at the No. 20 spot. "JUST DEBUTED #20 ON BILLBOARD WE GOING FOR THAT #1 SPOT ESSKEEIT!!! We did it again," he wrote on Instagram. While Pump was only a few spots off his actual place on the chart, time will tell if "Esskeetit" matches the success of "Gucci Gang," which reached No. 3 on the Billboard Hot 100.
On April 13, Pump dropped the video for "Esskeetit." Since its release nearly two weeks ago, the video has racked up over 60 million views on YouTube. The outlandish visuals find the rapper hanging out of a Brink's truck as a money tornado happens behind him.
"Wow you get so much props—you dissed a 17-year-old," Pump said before letting out a laugh. "Lame ass jit."
On the song, Cole raps, "I heard one of 'em diss me, I'm suprised/I ain't tripping, listen good to my reply/Come here lil' man, let me talk with ya/See if I can paint for you the large picture/Congrats 'cause you made it out your mama's house/I hope you make enough to buy your mom a house." While Pump may assume the song is about him, Cole never mentions any names on the track.
Last year, Pump teased his own J. Cole diss, which featured him taking shots at the rapper over a trap beat. "Man, fuck J. Cole/You is a bitch ass nigga/You is a ugly ass nigga," he raps.
Check out Lil Pump's Instagram video below.
See New Music Releases for April 2018