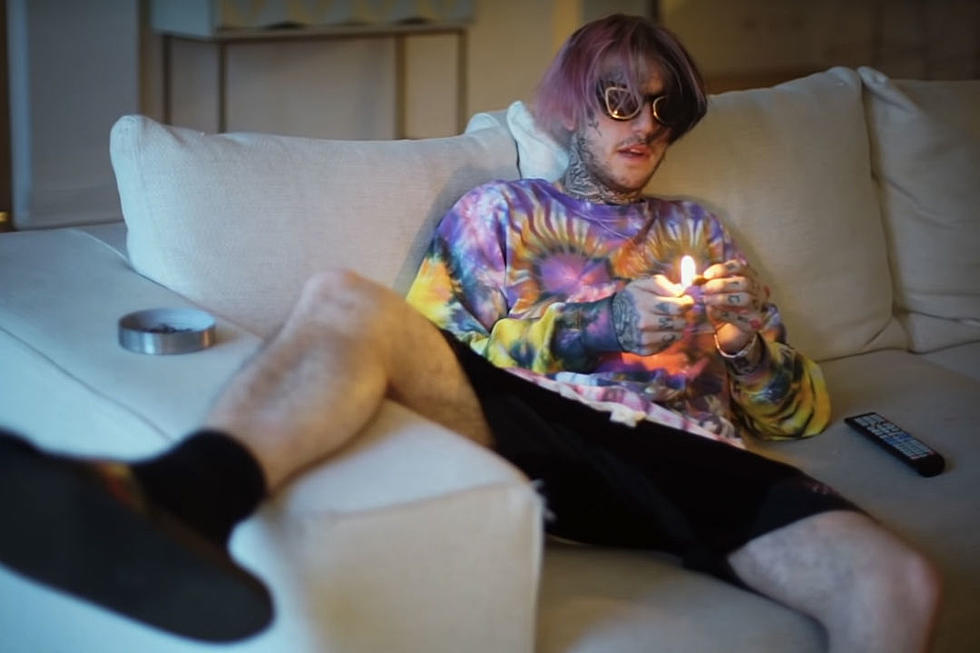 Lil Peep "16 Lines" Video: Watch Rapper Kick It
Lil Peep via YouTube
The visual, which was directed by Wiggy, is comprised of various footage filmed of the late rapper before his passing from a drug overdose in 2017. Some scenes even include Peep singing the words in a hotel room and in a van, which seems to show that he was working on the video prior to his death.
On the song itself, Peep addresses the idea of death. "16 lines of blow and I'm fine/Break my bones, but act as my spine," Peep sings on the eerily foreshadowing hook. "I wonder who you'll fuck when I die/And if I tried to call, would you cry?"
As we mentioned up top, this latest video comes in support of a single from Peep's Come Over When You're Sober Pt. 2, an album that debuted at No. 4 on the Billboard 200 upon its release in November of last year. It moved 81,000 equivalent album units in its first week. 43,000 of that total came from pure album sales.
Following the release, rumors that a third Peep LP was in the works began to circulate. However, Peep's trusted producer, Smokeasac, shot down the claims on Twitter. He did, however, confirm that there was more unreleased music in the stash. As of now, there are no known plans to release any of it. Peep has been popping up on various collaborations, though. The full list of Peep's posthumously-released songs is available here.
Watch Lil Peep's posthumous "16 Lines" video below.
See 33 Rappers With Wild Neck Tattoos