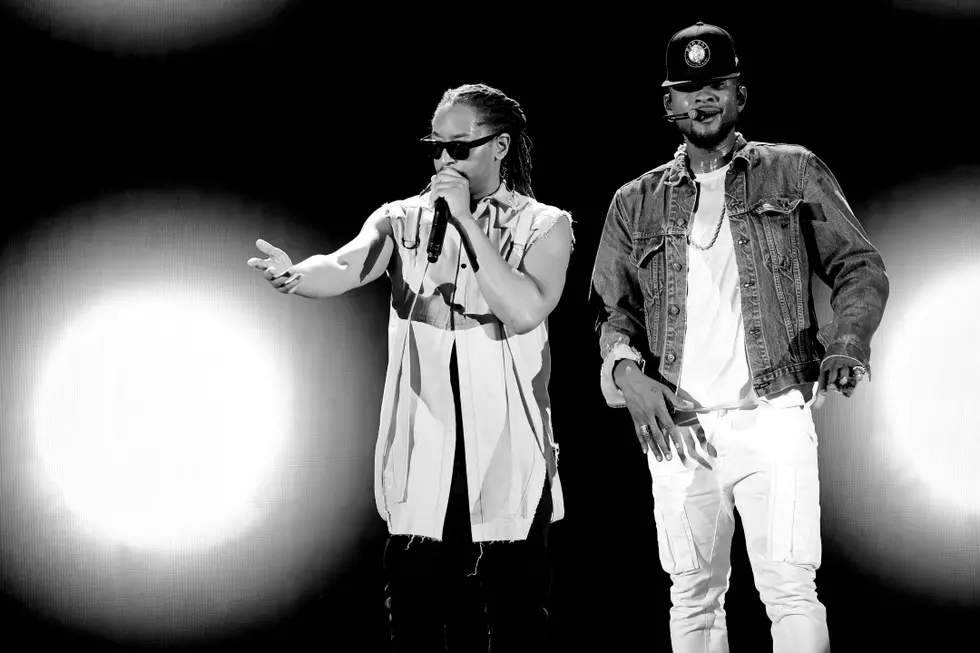 Lil Jon and Usher Are Back in the Studio Together
Kevin Winter, Getty Images
Are Lil Jon and Usher cooking up another classic? It's really impossible to say, but based on their track record, probably. Recently, the famed Atlanta producer uploaded a photo of himself and the pop superstar in the studio together. The caption offered up a sizable hint as to what this studio session could be for.
"7AM N THE STUDIO! @usher @djkronic @skippybrand AND ME! WE UP TO SOMETHING 😜😜😜🔥🔥🔥," Lil Jon wrote in the caption for his Instagram post.
As you can see, Lil Jon, who opened a school in Ghana a couple months ago, is holding up a jar of Skippy peanut butter, and he's tagged the brand in the caption for the photo. This could mean Lil Jon and Usher are recreating some studio magic for a commercial, though we can't confirm that to be the case. Maybe they're re-recording some vocals for a modified version of "Yeah!" We'll have to see.
Just in case you didn't know, Usher and Lil Jon pretty much took over the world when they released Usher's lead Confessions single, "Yeah!," about 14 years ago. Featuring a bouncy Lil Jon-produced instrumental and a memorable verse from Ludacris, the track went on to be certified four-times platinum.
We're not sure what Lil Jon and Usher are up to, but it feels safe to say it will be pretty epic.
Peep Lil Jon's Instagram post below.
See New Music Releases for December 2017