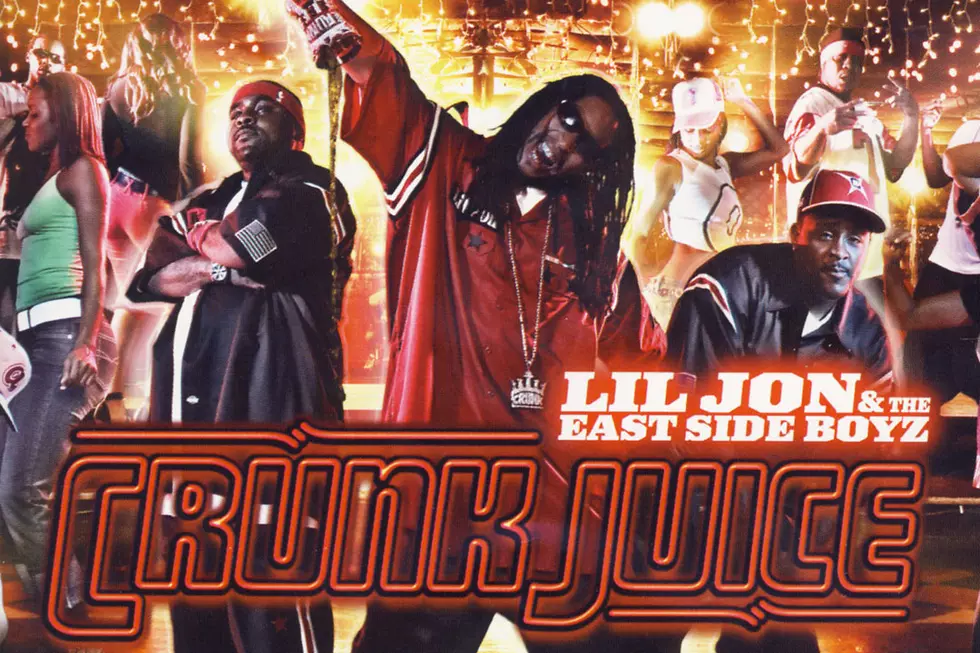 Lil Jon and the East Side Boyz Drop 'Crunk Juice' Album: Today in Hip-Hop
The Orchard
On this day, Nov. 16 in hip-hop history...
2004: By 2004, Lil Jon and the East Side Boyz were riding high off the crunk music movement when they dropped their fifth and final crew album, Crunk Juice. With mega hits like 2002's "Get Low" under their belts, the platinum-selling Kings of Crunk were nearly ready to go their separate ways, but Crunk Juice was something of a last hurrah.
Crunk Juice boasts features from R. Kelly, Ludacris, Ice Cube, Bun B from UGK, Jadakiss, Nas, T.I and (of course) the Ying Yang Twins. The 20-track LP was released with a special remix disc for those who purchased the deluxe edition. The album spawned big club bangers for the group, including "What U Gon Do," "Real Nigga Roll Call," and the Usher-assisted slow jam "Lovers and Friends." The beat to "Lovers and Friends" has since been sampled to create DJ Khaled's 2016 hit "Do You Mind."
To date, Crunk Juice is certified double platinum by the RIAA. Not to be confused with the Crunk Juice malt beverage, Lil Jon promoted a brand of Crunk!!! energy drinks in conjunction with the album, which was launched in 2004.
See 20 Hip-Hop Albums Turning 10 in 2017