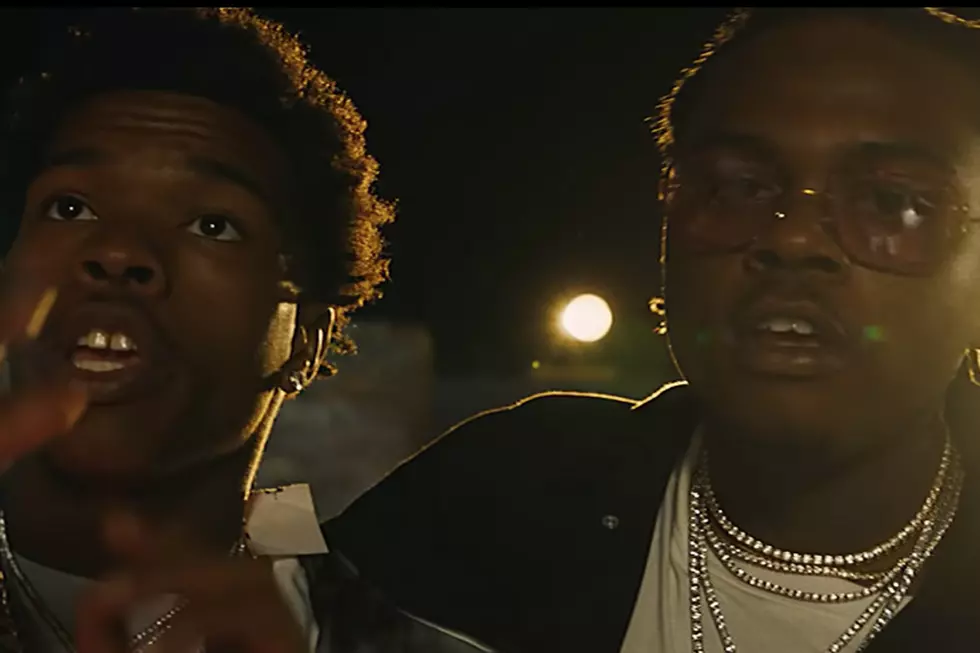 Lil Baby and Gunna "Drip Too Hard" Video: Watch Them Live It Up With Models
Lil Baby Official 4PF via YouTube
Directed by Spike Jordan, the "Drip Too Hard" video sees Lil Baby and Gunna helping to coordinate some models as they party in the desert. In some clips we see them popping bottles with the beautiful women. In others, we see women helping design some new clothes. All in all, it looks like everyone's having a dope time—especially Gunna and Lil Baby.
While the video for "Drip Too Hard" is pretty dope, the song itself is even better. On the hook for the song, Lil Baby lays out what feels like a summary of his life at the moment.
"Drip too hard, don't stand too close/You gon' fuck around and drown off this wave/Doin' all these shows, I've been on the road/I don't care where I go, long as I get paid," Lil Baby raps in a semi-melodic hook for the track.
Injecting his bit into the song, Gunna echoes the vibes established by Lil Baby, detailing his life in the spotlight. "Yeah, every other night, another dollar gettin' made/Every other night started with a good day/I feel like a child, I got boogers in the face/Diamonds dancin' in the dial like this shit is a parade," he raps.
Here's the Ultimate Guide to Rappers With Acronyms in Their Name