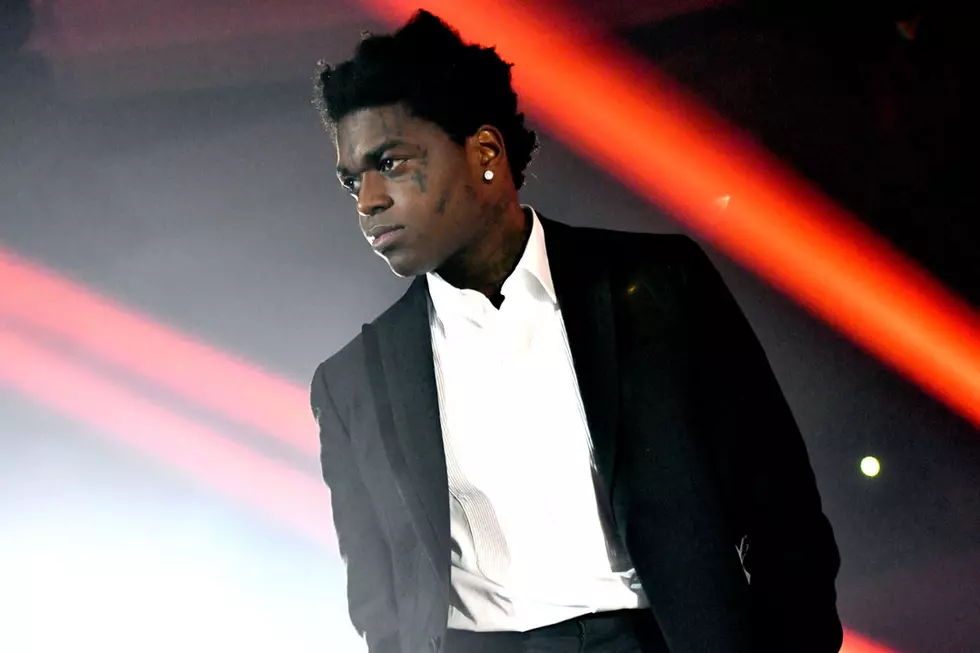 Judge Scolds Kodak Black During Sentencing: "You've Been Doing Stupid Things Since You Were 15"
Scott Dudelson, Getty Images
The judge who sentenced Kodak Black had some things to say to the rapper.
"Young people do stupid things," Moreno told Kodak. "But the problem is that you've been doing stupid things since you were 15."
Just before receiving his sentence, the "Zeze" rapper took accountability for his actions and issued an apology.
"I'm sorry for the actions that led me for where I'm standing," Kodak said. "I do take full responsibility for my mishap."
More details about the prison fight Kodak was reported to have been involved in last month were released at the sentencing as well. According to lawyer Mohammed Gangat, who runs the popular Lawyer for Workers Instagram account, prosecutors were recommending an eight-year sentence for Kodak because they received evidence that Kodak kicked a prison staff member in the groin last month, landing the man in the hospital. The rapper was reportedly under the influence at the time.
The Miami Herald's Jack Brook had a similar report, though it is unclear whether it is distorted details about the other fight or an additional one. According to Brook, Kodak hospitalized a corrections officer after grabbing onto the officer's testicles and refusing to let go, which ultimately resulted in the officer needing surgery.
The Sun-Sentinel reports that Kodak's lawyers argued that their client was drugged and instigated into the altercation by a gang member. Ultimately, the judge decided that the fight couldn't be factored into Kodak's sentence.
Prosecutors have reportedly indicated that they intend to bring the fight before a grand jury.
See 65 Hip-Hop Albums Turning 20 in 2019