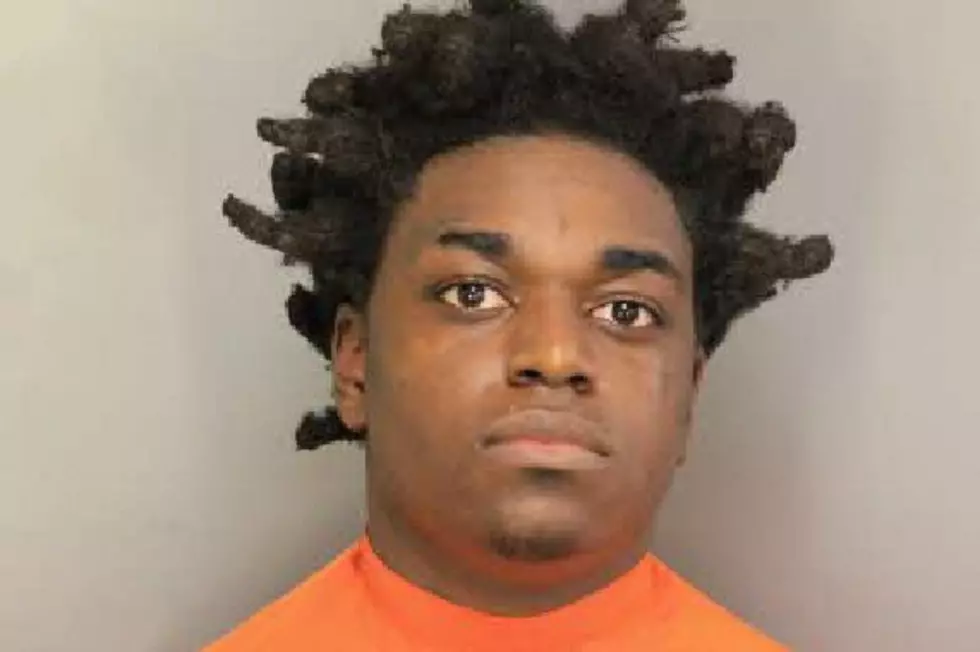 Kodak Black Extradited to South Carolina Jail
Florence County Sheriff's Office
Kodak Black was released from St. Lucie County jail in Fla. Monday (Nov. 28), but he's hardly free. Instead, he's been transferred to the custody of deputies in Florence, S.C., where he'll face charges of criminal sexual conduct, reports the Sun Sentinel.
"It does say that he has been turned over to South Carolina via the Florence County Sheriff's Office," says Bryan Beaty, head of the Public Office of Information at the St. Lucie. County Sheriff's Office.
Records show he was booked at the Florence County Detention Center at 11:04 p.m. on Monday night. "Octave is currently being held at the Florence County Detention Center," said sheriff's spokesman Major Michael Nunn in an email to the Sentinel. "The date and time of any court appearance is up to the court."
It's been a tumultuous couple of months in the courtroom for the 19-year-old Broward County rapper born as Dieuson Octave. Back in August, he evaded a lengthy prison sentence when a judge shed mercy on him after lawyers from Atlantic Records, Kodak's label, flew down to speak on his behalf. He was sentenced to house arrest and free to go, but during his release, officials discovered two more sets of open warrants—one for misdemeanor weed charges in St. Lucie, and the other for sexual battery in Florence.
Kodak was accused of criminal sexual conduct at a hotel in Florence near where he'd been performing on the night of Feb. 7, 2016. "According to investigators, on or about February 7, 2016, Octave is alleged to have engaged in the sexual battery of the victim at a hotel located at 2120 West Lucas Street, Florence, SC," Major Michael M. Nunn, a spokesman for the Florence County Sheriff's Office, said in a statement from August.
Now he's set to face those charges in the coming months, and his lawyers are confident he'll be cleared of the allegations. "We are firmly convinced that he will be vindicated in that charge and shortly be set free," said Fort Lauderdale attorney Gary Kollin. "He's looking forward to getting to South Carolina so he can go on with his life and career."
"The last time we both saw him was Nov. 7, a Monday, and he was doing well, and he calls us frequently," said Miami-based Allan Zamren. "We spoke to him late last week."
See Behind-the-Scenes With Kodak Black at 2016 XXL Freshman Class Cover Shoot