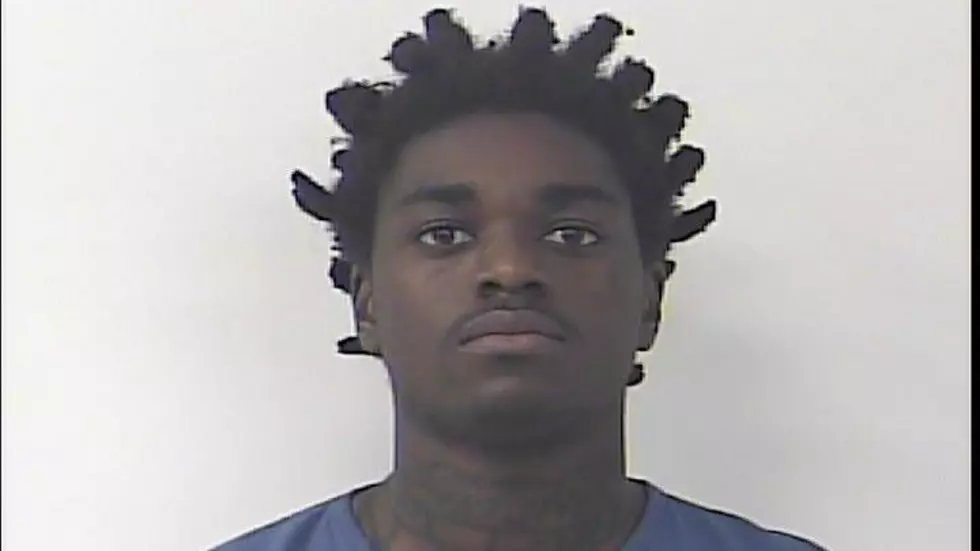 Kodak Black Gets 120 Days in Prison, License Suspended
St. Lucie County Sheriff's Office
Kodak Black was sentenced to 120 days in prison today in St. Lucie County, Fla. for two misdemeanor weed charges, reports the Sun Sentinel.
He won't serve the entire four-month sentence, however, because he'll be credited time already served behind bars. "At the end of the day, for St. Lucie County, I think he did well," his attorney James Regan said.
The 19-year-old Kodak, born Dieuson Octave, pleaded no contest to one charge of possession of 20 grams or less of marijuana and one charge of use or possession of marijuana paraphernalia, both misdemeanors.
In addition, he'll have his drivers license suspended for a year and he'll have to pay about $298 in court fees.
He's expected to be released from St. Lucie County jail on Nov. 30, but he's still facing criminal sexual misconduct charges in South Carolina, so whether he'll actually be free at that time isn't yet clear.
According to the Florence County Sheriff's Office, Kodak is accused of committing sexual battery in Florence, South Carolina back in February, around the time he performed a show in the nearby area.
"According to investigators, on or about February 7, 2016, Octave is alleged to have engaged in the sexual battery of the victim at a hotel located at 2120 West Lucas Street, Florence, SC," Major Michael M. Nunn, a spokesman for the Florence County Sheriff's Office, said in a statement in August.
In South Carolina, criminal sexual misconduct means the victim is forced to have sex, helpless under the influence of drugs or kidnapped. The charge carries a punishment of up to 30 years in jail.
Asked if Kodak would be extradited to South Carolina for his sexual battery charges after he serves his sentence in St. Lucie County, Regan responded, "I can't comment on that."
See Behind-the-Scenes With Kodak Black at 2016 XXL Freshman Class Cover Shoot