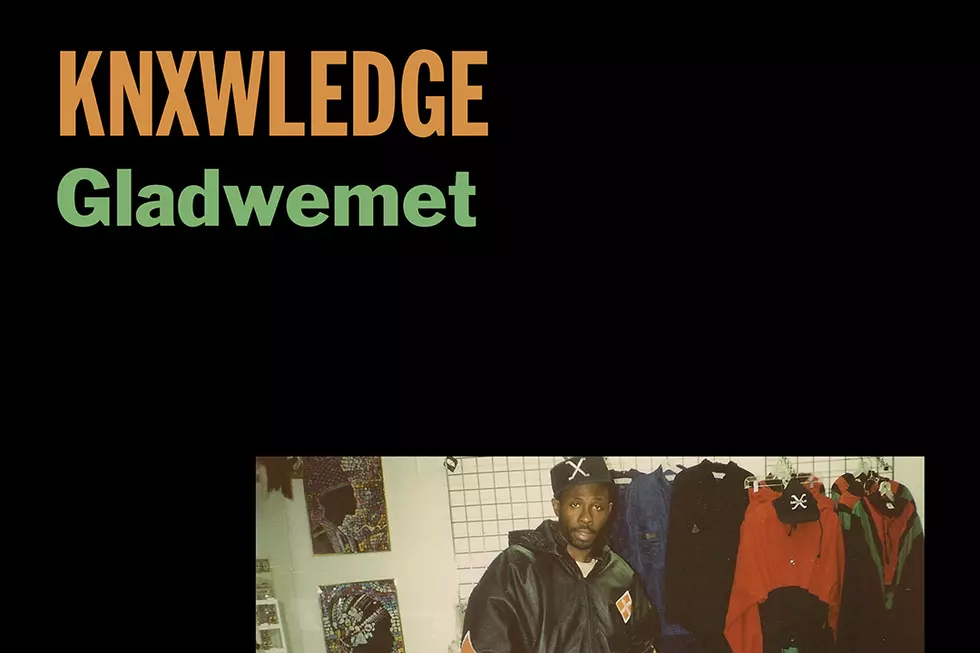 Knxwledge Delivers New 'Gladwemet' EP
Stones Throw Records
The six-track project is full of silky, smooth instrumentals from the Los Angeles-based producer and includes one guest appearance from Traffic on the opening track "Relapse." Gladwemet is an extremely short project with songs such as "hrdtobe" and "summrain[rton] not even going over one minute.
The longest track on the project is the opener, which finds Traffic spitting over an 1980's R&B-like instrumental. "Fuck, I really miss the set/I miss my niggas/I miss sittin' drinkin' beer/Chillin', laughin', playin' with the little kids on the block/Askin' me for a dollar/Like, 'Traffic, there go the ice cream truck. Can I have a dollar?'" the rapper reflects.
Last year saw Knxwledge team up with Mach-Hommy on The Spook EP. The eight-song project features guest appearances from Tha God Fahim and Ju Ju Gotti. Prior to that, the producer linked with Anderson .Paak to form the duo NxWorries. In 2016, the two dropped the album Yes Lawd! and followed it up with a remix project in 2017.
Peep the tracklist and listen to Knxwledge's new project below.
Knxwledge's Gladwemet EP Tracklist
1. "Relapse" featuring Traffic
2. "rton"
3. "E.R[WTT]"
4. "dnthesitate"
5. "hrdtobe"
6. "summrain[rton]"
See New Music Releases for April 2018