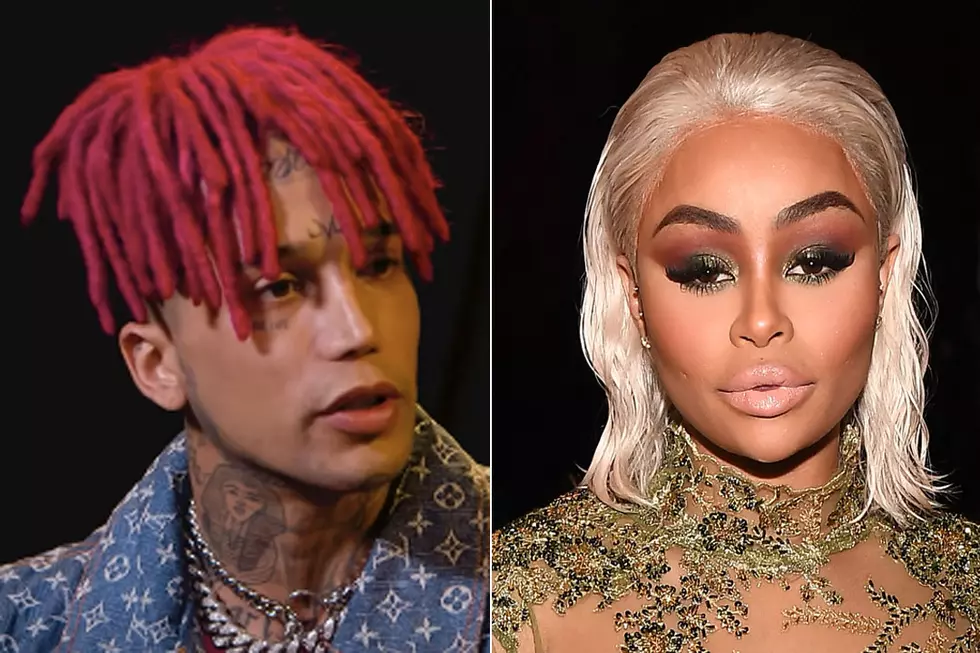 Kid Buu and Blac Chyna Spark Dating Rumors
XXL / Paras Griffin, Getty Images
It looks like Kid Buu and Blac Chyna might be one of hip-hop's newest couples. The two have been spotted hanging out in Iceland, which prompted the dating rumors.
According to a video uploaded by All Urban Central yesterday (Dec. 9), Buu, 30, and Chyna, 30, went on a trip to Iceland together. On their Instagram stories, the two uploaded videos of the same beautiful scenery. In one snapshot uploaded on Buu's story, the pink-haired rapper captures what appears to be the back of Chyna sitting down on a couch. He wrote "LookN like a snack." He also films her walking toward a staircase.
They also appeared to be walking together, holding hands in the airport. Kid Buu and Blac Chyna were spotted walking hand in hand as someone filmed them.
Although they have yet to confirm or deny the dating rumors, Buu and the "Deserve" rapper seem unbothered by the negative comments. One person who doesn't appear to be taking the rumors lightly is YBN Almighty Jay. Even though Jay doesn't directly say his ex-girlfriend's name, in a few videos uploaded to social media, he makes reference to women moving on too fast.
"You hoes mileage is out the roof. Y'all need to go get a transmission change .. Y'all bitches need to get an oil change or something. Bitch your mileage is all over the place. I ain't gone cap, after me, I know that pussy is looser than a motherfucker. I ain't gon' lie. Go get it checked though. Yo engine running hot, let that pussy calm down," Jay says, who confirmed his breakup with Chyna back in May.
Dating Blac Chyna isn't the only reason that Buu has been making headlines as of late. The Florida rapper, who previously claimed he's a second generation clone, spoke with XXL to give further context to his legal issues, which include child abuse charges.
"The child abuse is, in fact, labeled 'child abuse with no harm,'" Buu said to XXL. "When you play with Florida, they make things sound even more nastier than what it needs to be. I was like, I'm just gonna plead guilty for my own convenience to move on with life."
Check out the videos of Kid Buu and Blac Chyna hanging out below.
See Every Hip-Hop Song That Topped the Billboard Hot 100 in 2018