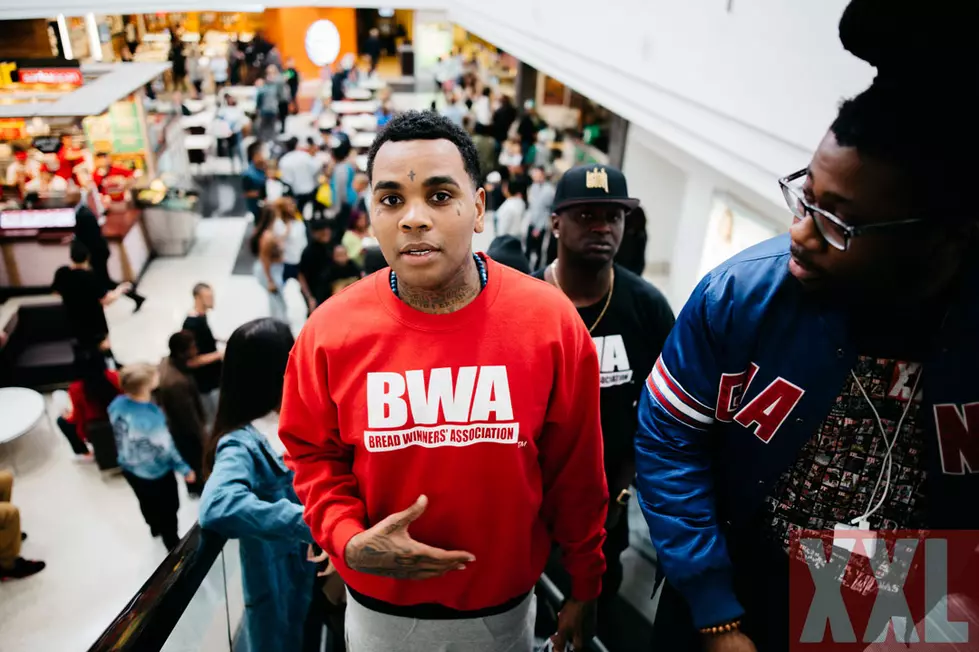 Kevin Gates' Wife Dreka Criticizes Judge for Sentencing Him to Six Months in Jail
Diwang Valdez for XXL
On Wednesday (Oct. 26), Kevin Gates was sentenced to six months in jail after being found guilty of misdemeanor battery. The rapper was convicted for kicking a woman in the chest during one of his concerts. The ruling did not sit well with Gates' wife Dreka, who criticized the judge and legal process in an Instagram post.
"You mean to tell me that @iamkevingates kicked the girl in the red jumpsuit and knocked the breathe out her?" Dreka wrote. "Because that's what she's been claiming and testified today in court. If anything her friend choked the fuck out of her."
Dreka took aim at the victim's behavior in the aftermath of the incident. She also justified the actions of her husband, who attempted to use Florida's "Stand Your Ground" law to defend himself.
"She claims she fainted, but yet she and her friend stayed at the club at the front of the stage even after this incident," she continued. "She also acquired a civil attorney early on…what does that tell you? She also touched him FIRST (more than once) without his consent but yet he was the one sentenced to jail today for the same crime. She and her friend also had very conflicting stories and were tripped up in many lies today in the courtroom."
Gates' wife's final critique focused on the judge. She pointed out that the prosecution was only seeking a two month sentence, yet Gates was sentenced to six months in prison.
"It was comical and sad at the same time to see how desperate people are for fame and money," she wrote. "Not to mention the prosecutors wanted to give him 60 days with anger management and community service but yet the judge decided to give him 180 days?!? Are you fucking kidding me. Inshallah justice will be served."
Kevin Gates was represented by Jose Baez, who gained recognition for being Casey Anthony's attorney, Baez claimed that Dixon, the victim of Gates' attack, was using the case to seek more damages in a future civil trial.
Here Are All the Hip-Hop Albums That Topped the Billboard 200 in 2016