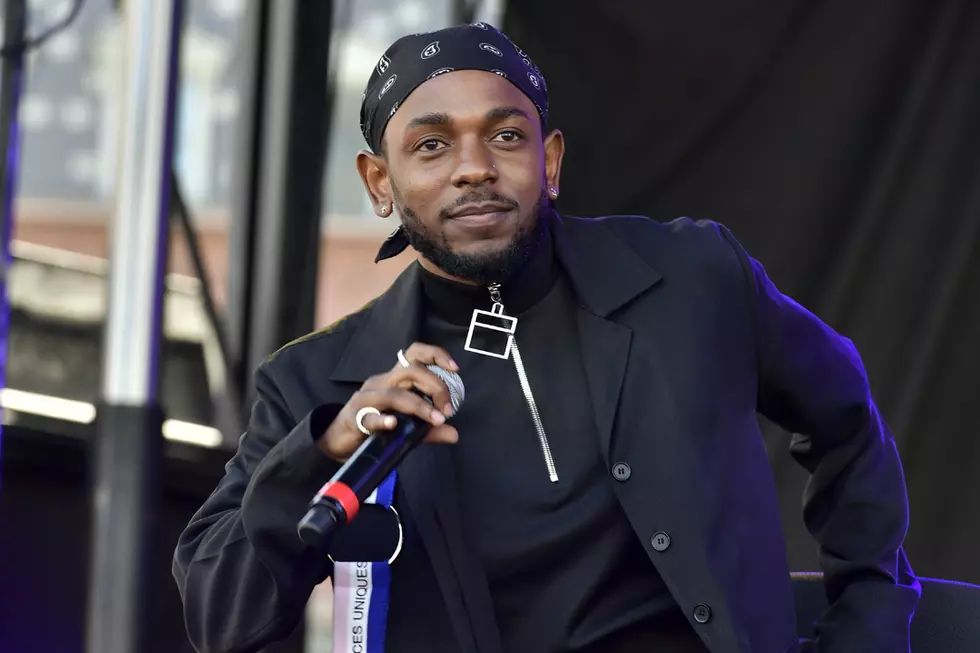 Kendrick Lamar Will Perform During Halftime at the 2018 College Football Playoffs National Championship
Paul Marotta, Getty Images
Kendrick Lamar has had a major year in 2017, and now he's already gearing up to welcome 2018 by booking a monumental gig. The Compton rapper is slated to be the halftime performer at the 2018 College Football Playoff National Championship.
According to ESPN, K. Dot will hit the stage in Atlanta on Jan. 8 for the halftime performance of the championship game to perform a medley of his hit songs for the packed stadium. Ed Erhardt, who is ESPN's president of global sales and marketing, comments on recruiting the DAMN. MC for the major gig next year.
"In each year of the College Football Playoff, we've been able to build upon the experience of the last," Erhardt states. "This year is a true first for college football – and it makes sense that the hottest performer of the moment, Kendrick Lamar, would usher in this new era for the national championship game."
This is a pretty significant change compared to past performers for the previous halftime shows that the college football league have booked. While it tends to lean towards the pop side of sound, having hip-hop at the halftime show this year will definitely shake things up for the college sports world.
You can tune in to watch Kendrick Lamar perform at the halftime show for the College Football Playoff National Championship on Jan. 8 at 8 P.M. EST.
See Photos of Kendrick Lamar's Different Looks Over the Years