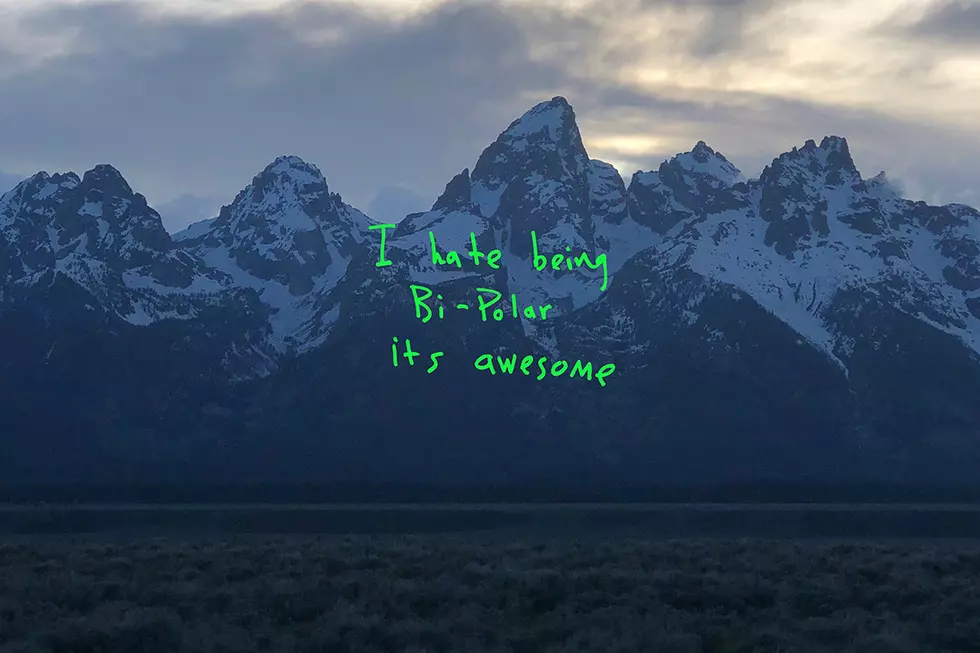 Here Are the Full Production Credits for Kanye West's 'Ye' Album
Getting Out Our Dreams II
Ahead of the release of Ye, Kanye West revealed he would be "hand producing" his solo album, plus albums from Pusha-T, Nas and more. Now, following the release of Ye on Friday (June 1), it's clear that Yeezy wasn't exaggerating.
The production credits for Ye reveal Kanye had a hand in producing each of the seven songs on the album and even produced a few by himself. The songs "All Mine," "Wouldn't Leave" and "Violent Crimes," were each produced by Yeezy, while the Chicago rapper got some help from a few frequent collaborators on the other tracks.
Ye's opening song, "I Thought About Killing You," got a haunting instrumental from Kanye and Mike Dean, while Che Pope assisted the two on "No Mistakes." "Ghost Town," the album's sixth track, has the most producers, featuring contributions from Kanye, Dean, Benny Blanco and Francis & The Lights.
"I completely redid the album after TMZ and sat there and really honed in on the words," he said. "Cause also we know now, it's all headlines. Every bar can be used. It's even bars that we had about [the slavery being a choice comments], I took them all off the album. It was just too sensitive to talk about that topic and stuff. I was like, 'Yo, Ima just chill right now. Let's just keep making some music.'"
Check out the full production credits for Ye below.
Kanye West's Ye Album Tracklist
1. "I Thought About Killing You" (Produced by Kanye West and Mike Dean)
2. "Yikes" (Produced by Kanye West and Mike Dean)
3. "All Mine" featuring Valee and Ty Dolla $ign (Produced by Kanye West)
4. "Wouldn't Leave" featuring PartyNextDoor, Jeremih and Ty Dolla $ign (Produced by Kanye West)
5. "No Mistakes" featuring Kid Cudi and Charlie Wilson (Produced by Kanye West, Che Pope and Mike Dean)
6. "Ghost Town" featuring John Legend, 070 Shake and Kid Cudi (Produced by Kanye West, Francis & The Lights, Benny Blanco and Mike Dean)
7. "Violent Crimes" featuring Ty Dolla $ign, Dej Loaf and Nicki Minaj (Produced by Kanye West)
See Photos of Kanye West's Different Looks Over the Years