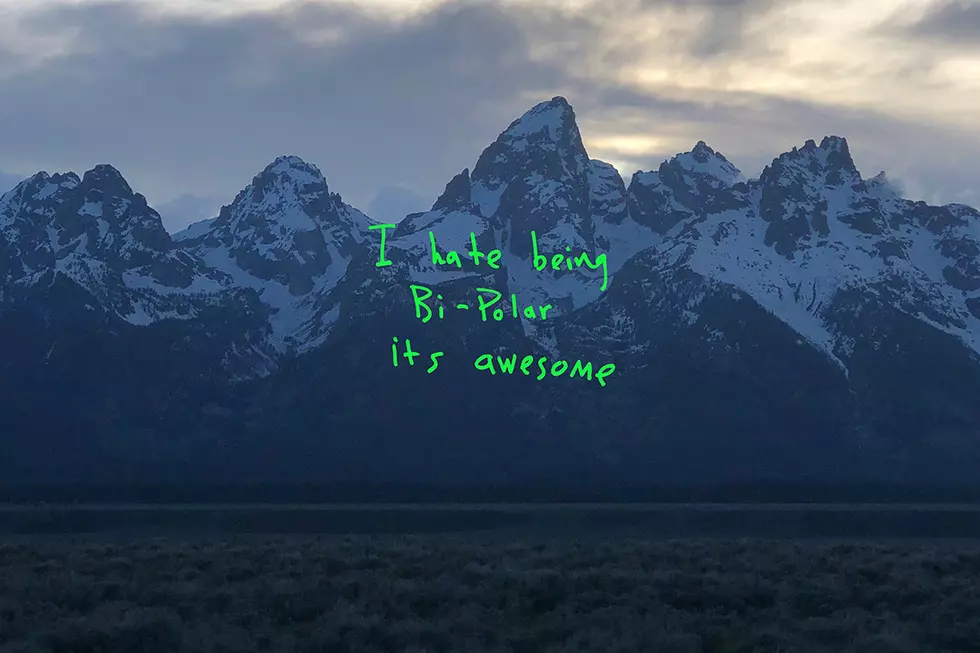 Kanye West's 'Ye' Album Dominates Spotify and Apple Music Charts
Getting Out Our Dreams II
Following its release on June 1, Kanye West's Ye album has been dominating streaming and digital music platforms.
In just three days, Yeezy's eighth studio album racked up over 100 million streams worldwide and became the No. 1 album on iTunes in 63 different countries. Ye is also dominating the competition on Spotify, peaking at No. 1, while all seven songs on the album held the top seven spots on the Spotify chart.
Spotify isn't the only streaming service Kanye's album is doing well on. Over at Apple Music, Ye became the No. 1 album in 83 countries and, just like it did on Spotify, the project's seven songs also held the top seven spots of the chart.
As of Tuesday (June 5), six of the seven songs on Ye sit in the top 10 of Spotify's United States Top 50 chart, with "All Mine," "Ghost Town" and "Yikes" holding the top three spots. The only Ye song not in the top 10 is "No Mistakes," which currently sits at No. 11.
"I completely redid the album after TMZ and sat there and really honed in on the words," he said. "Cause also we know now, it's all headlines. Every bar can be used. It's even bars that we had about [the slavery being a choice comments], I took them all off the album. It was just too sensitive to talk about that topic and stuff. I was like, 'Yo, Ima just chill right now. Let's just keep making some music.'"
Up next for Kanye, the rapper is gearing up for his next project, Kids See Ghost—a collaborative album with Kid Cudi that is set to release on June 8. Yeezy recently revealed a tracklist for the upcoming project and just like Ye and Pusha-T's Daytona, the album will feature only seven songs.
See New Music Releases for June 2018