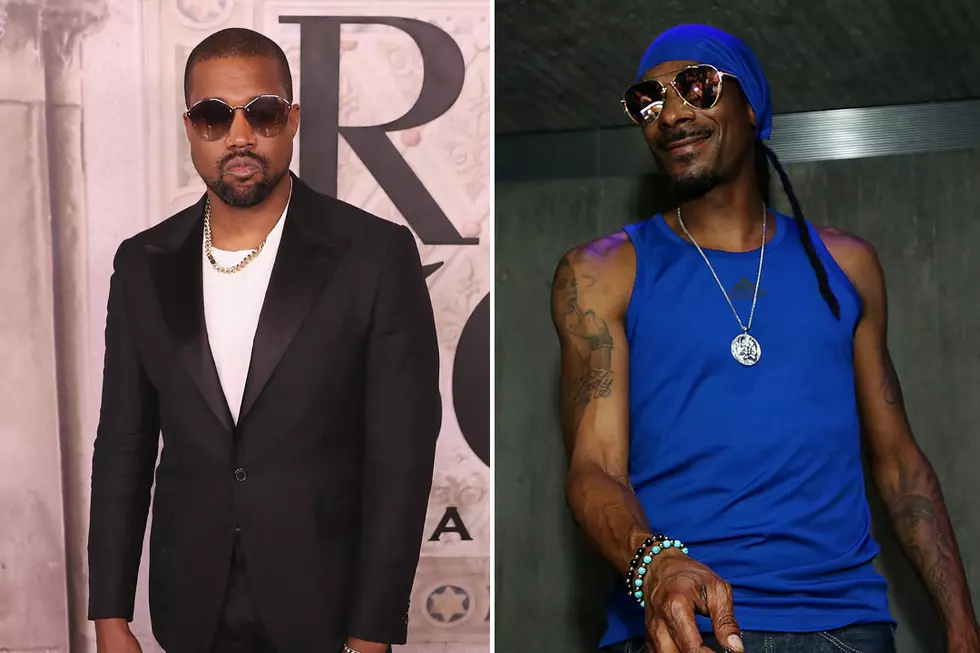 Kanye West Shares Photo in Snoop Dogg Shirt for Rapper's Birthday
Rob Kim/Phillip Faraone, Getty Images
It appears Kanye West has acknowledged Snoop Dogg's recent slights towards him in recent weeks, but instead of retaliating in a defensive way, the Chicago MC has decided to take a more peaceful approach.
On the Doggfather's birthday this past Saturday (Oct. 20), the "I Love It" rapper uploaded a photo of himself donning a shirt with an image of Snoop from the 90's. "All love" Kanye tweeted out.
"Kiki is ya bitch, that's why ya so mad," he states in the clip. "'Cause Drake put dick in ya bitch."
In a now-deleted IG clip from September, Kanye confronted Drake about the track and the fact that he hadn't addressed the ongoing speculation. "The fact there's rumors, and people saying you fucked my wife, and you not saying nothing and you carrying it like that, that don't sit right with my spirit," he said in addition to a statement directed at Nick Cannon.
Take a look at 'Ye's latest peacemaking attempt and the video that presumably led to it below.
See Photos of Kanye West's Different Looks Over the Years