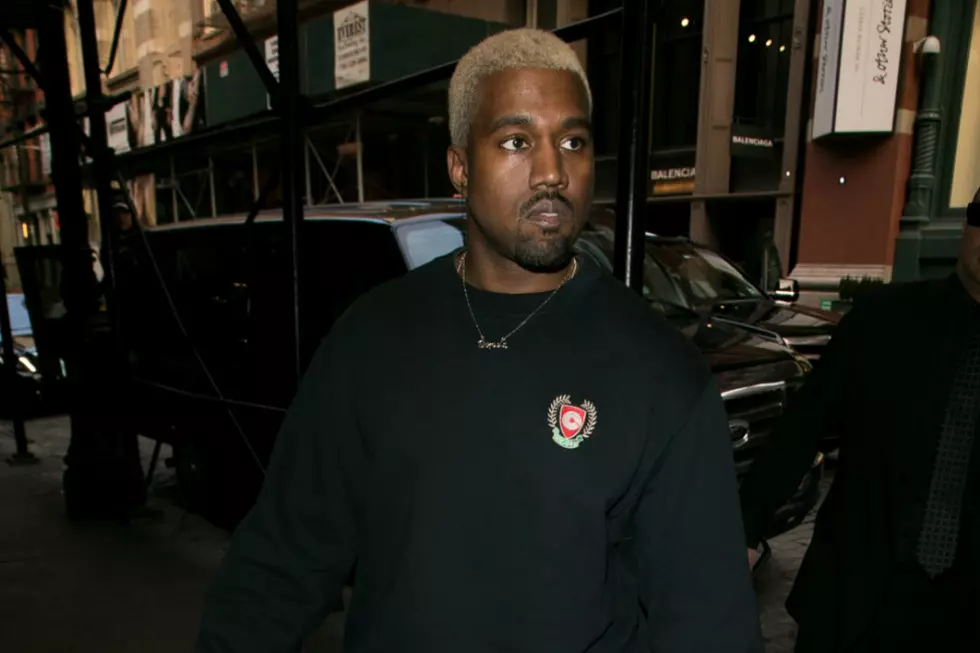 Kanye West Settles "New Slaves" Lawsuit Out of Court
Marc Piasecki, Getty Images
Kanye West has reached a settlement with Hungarian artist Gabor Presser over the use of a sample in Yeezy's 2013 single "New Slaves." The two settled the lawsuit out of court on Monday (March 20), according to Page Six.
The rapper was able to put an end to the legal battle before he was subjected to a deposition, which was scheduled to take place on Wednesday (March 22).
Terms of the settlement were not disclosed. Presser had been seeking $2.5 million for copyright infringement. Kanye's "New Slaves" samples 85 seconds of Presser's 1969 single "Gyöngyhajú Lány," and both sides were unable to come to an agreement on the licensing of the track.
Presser claimed he first learned of the unauthorized sampling of his work a few days after Kanye began using it on a 66-city tour, which began in May 2013. Kanye's lawyer reached out to Presser to negotiate a deal, and Presser gave Kanye temporary permission to use the sample while the sides worked on an agreement.
The lawsuit alleged that no agreement was ever reached. Kanye's team sent Presser a $10,000 advance and claimed it obligated him "to consent to West's unlawful use of the original composition." Presser never took possession of the money, refused to sign a licensing agreement in January 2014, and continued negotiations with Kanye until May 2016 when he filed the lawsuit.
Now that the lawsuit is over, Kanye can refocus on efforts to expand his business empire. The Chicago rapper is currently exploring the possibilities of a cosmetics line and a children's clothing line.
See Photos of Kanye West's Different Looks Over the Years