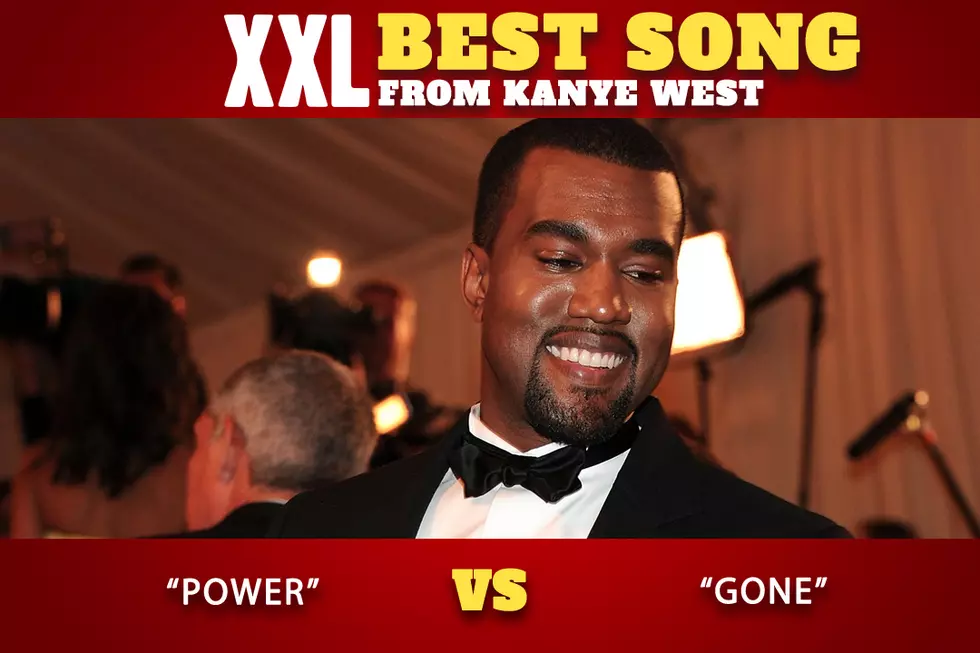 Kanye West's "Power" vs. "Gone" – Vote for the Best Song
Larry Busacca, Getty Images
When it comes to hip-hop in 2016, Kanye West has been dominating the conversation. Whether it's a new album, a surprise studio collaboration, teaming up with a major brand or using Twitter as a sounding board, he continuously makes headlines for every move he makes.
Last month, Yeezy dropped his seventh solo LP, The Life of Pablo, after four title changes, edited tracklists and a seemingly endless amount of collaborators. While his road to debuting the project was quite the journey of triumphs and tribulations, the music is what matters most. To get to this point, the Chi-town MC has blessed fans with solid, standout material ranging from mixtape cuts, album singles and Grammy-winning efforts over the years.
With so many songs in this rap powerhouse's catalog, XXL is highlighting some of the best and pitting them against each other to find out which one reigns supreme according to you, the fans. Thirty-two tracks have been selected from each of his seven albums to compete. The two songs up for competition in this round are "Power" and "Gone."
If a rapper ever needed theme music for their career, "Power" would certainly fit the bill. Kanye's lead single off his 2010 album, My Beautiful Dark Twisted Fantasy, finds him as confident as ever, rhyming over an S1-assisted beat. The MC realizes he's got nothing to lose in a world that he adamantly looks upon as his own.
As Late Registration comes to a close, "Gone" shows up to round up the project with some stellar bars from 'Ye, Cam'ron and Consequence. Over a classic sample of Otis Redding's "It's Too Late" he self-produced, Yeezy gives a reminder to the haters with "'Damn 'Ye it'd be stupid to diss you / Even your superficial raps is super-official.'"
Now it's time to vote. Think hard and place your vote in the poll below for your favorite song: Kanye's "Power" or "Gone." The first round ends on March 7 so make your vote count. You can vote once per hour until the poll closes.
Kanye West's The Life of Pablo Album By the Numbers