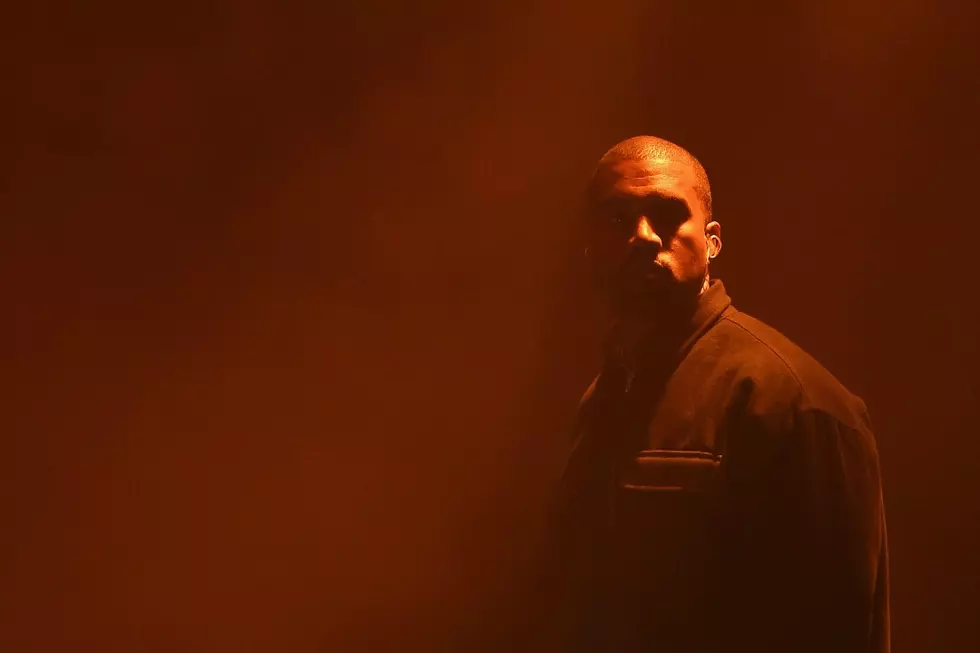 Kanye West Hits the Studio for the First Time Since Kim Kardashian's Robbery
Jamie McCarthy, Getty Images
Days after his wife Kim Kardashian West's terrifying robbery at gunpoint, Kanye West is back in the studio, reports the Daily Mail. Kanye canceled the remainder of his set at this past weekend's Meadows Festival when he heard the news that Kim was robbed while in France for Paris Fashion Week, and the two reunited a day later. Since then, the two have remained at each other's side, until Thursday (Oct. 6).
According to the Daily Mail, Kanye made his way to the studio this morning, and he was accompanied by Kris Jenner's boyfriend Corey Gamble and Kim's bestfriend Jonathan Cheban. The four stayed in the studio for a period of four hours, before leaving at 1:30 a.m. In the video at the top of this post, we see Kanye being asked a barrage of questions about his wife's well-being from a group of papparazi. Understandably, Kanye didn't answer them.
This entire ordeal has definitely been difficult for Kanye and Kim, and it's understandably led them to make some big changes. Since returning to New York City, Kanye and Kim have employed more security guards, while Kim has limited her public appearances. A few days ago, Kanye took it upon himself to reschedule a his Saint Pablo tour dates in Philadelphia (Oct. 4) and Detroit (Oct 6) to Dec. 13 and Dec. 22, respectively. The Saint Pablo tour is set to resume on Friday, Oct. 7. Fans who planned to attend Kanye's Philadelphia and Detroit shows can see the shows at their rescheduled times by showing their original tickets.
20 of Your Favorite Rappers Naming Their Favorite Rappers