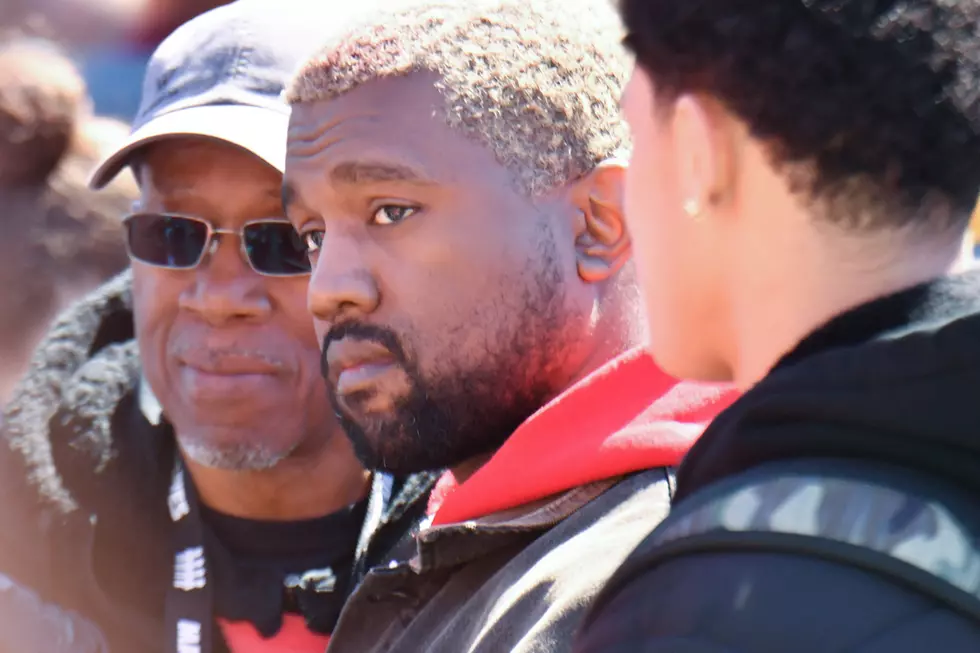 Kanye West Files Yeezus Trademark for Kitchen Items, Campaign Buttons and More
George Pimentel, Getty Images,
Kanye West has major plans for his Yeezus brand, which he foresees producing on a global level. After many changes to his legal team, West has reportedly filed documents for numerous Yeezus trademarks on everything from campaign buttons, to cosmetics, clothing, athletics, and much more.
The legal moves will be an integral role behind the master plan he's alluded to on Twitter repeatedly this week. According to docs obtained by TMZ, the Adidas designer puts his Yeezus stamp on a kitchen line, bedding, games, paper goods and campaign pins, which seem to support the rumors of a possible presidential run by Kanye in 2024.
West wrote on Twitter earlier today (April 25), that he had to fire his last lawyer because he would not come work for him full-time, which apparently was also what lead to the fallout between Kanye and his former manager Scooter Braun.
The father of three is clearly making huge moves on the business front, and claims Yeezy will become the biggest apparel company in history and a billion-dollar company by year's end. If you want to work for Kanye your chance could be coming. "We have 160 positions to fill by the end of the year. Yeezy will hit a billion dollars this year. It is the 2nd fastest growing company in history," he wrote.
Check out Kanye's tweets below.
See Photos of Kanye West's Different Looks Over the Years