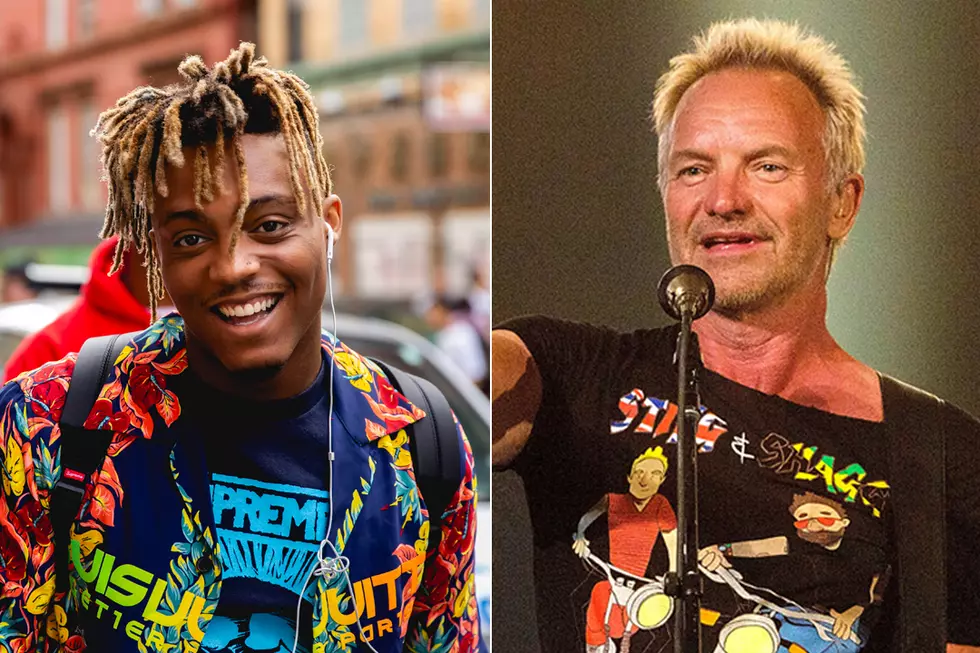 Juice Wrld Is Not Letting "Lucid Dreams" Song Dispute With Sting Upset Him
@wheresdiggity / Daniel Knighton, Getty Images
Juice Wrld's biggest hit to date, "Lucid Dreams," appears to be in a nightmare scenario. According to Nick Mira, the song's producer, veteran rocker Sting is threatening to sue them for interpolating his 1993 track "Shape of My Heart."  Now, Juice is speaking out on the matter.
On Saturday (Nov. 17), Juice addressed the issue on Twitter. "Lost millions made millions," he typed. "The song impacted [too] many [people] in a good way for me to be upset over it. There's always more money to be made and I will make it so ❤️❤️."
Behind-the-scenes frustrations over the song bubbled to the surface earlier in the day when Nick Mira blasted Sting on social media. "Fuck @OfficialSting and his WHOLE team," the Virginia producer typed. "After taking 85% of Lucid Dreams (for interpolating Shape of My Heart, NOT EVEN sampling) he threatened to take us to court for trying to get any %."
The accusations didn't stop there. "Sting ALSO flexed stealing our money and said it put his grandkids through college🖕, Nick added in since-deleted posts.
He then urged his fans to mention Sting's twitter handle along with a middle finger emoji in a show of support. "Everybody put a FUCK🖕@OfficialSting in the comments if u real," Nick added.
Check out Juice Wrld's reaction to the "Lucid Dreams" situation below.
See 94 Hip-Hop Artists Going Platinum in 2018