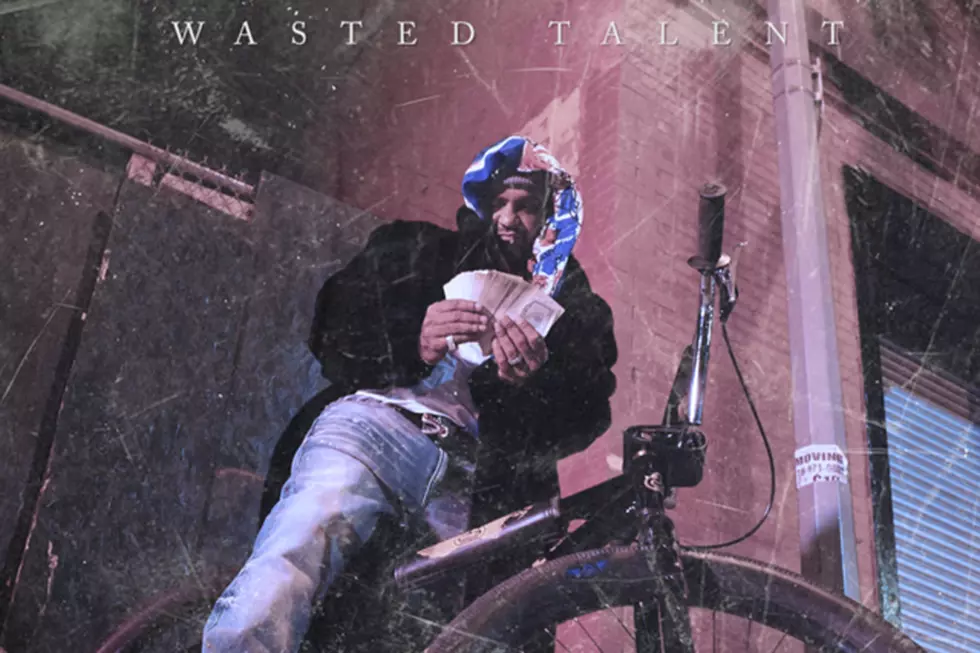 Jim Jones Shares 'Wasted Talent' Album Tracklist Featuring Cam'ron, Lil Durk, Yo Gotti and More
Vamplife / EMPIRE
Last month, Jim Jones and Cam'ron went up against eachother in a one-on-one basketball game for Capo's upcoming album Wasted Talent. Now, Jones releases the full version of the commercial which pays tribute to the film New Jack City and drops the tracklist for his forthcoming project.
The full commercial picks up where the preview left off, and features Jones and Cam recreating the famous basketball scene in New Jack City, which was released today (March 8) in 1991. The 'Wasted Talent' trailer then features a new song, sampling Drake's "Diplomatic Immunity" as Capo spits, "Way before we was dropping knowledge on samples/Cuttin' raw when using bottles and samples (facts)."
While a release date for Wasted Talent has yet to be revealed, the album is heavy on guest appearances, including features from Trav, Mozzy, YFN Lucci, Jadakiss, Eric Bellinger, Cam'ron, Lil Durk, Yo Gotti and more. Production on the project is handled by The Heatmakerz, Dougie on the Beat, Foreign Teck and Jahlil Beats.
Check out the tracklist for Wasted Talent and watch the trailer below.
Jim Jones' Wasted Talent Album Tracklist
1. "Intro Bronx Tales"
2. "Never Did 3Quarters" (Produced by The Heatmakerz)
3. "Epitome" (Produced by 808-Ray and SmittyBeatz)
4. "Catch on Yet" featuring Trav (Produced Rain910)
5. "Banging" featuring Mozzy (Produced by Non Stop 808 Mafia)
6. "Gotta Play the Game" featuring YFN Lucci (Produced by Dougie on the Beat)
7. "Got to B Real" featuring Alexza (Produced by DJ Rellyrell)
8. "Dust & Powder" featuring Jadakiss (Produced by The Heatmakerz)
9. "Living My Best Life" featuring Eric Bellinger (Produced by The Heatmakerz)
10. "Adidas" featuring Ball Greezy (Produced by Killa Watts)
11. "Chicken Fried Rice" featuring 5AM, Yo Gotti and Trav (Produced Ron Oilers)
12. "The Old Way" featuring AX Leon
13. "Diplomatic Immunity" featuring Cam'ron (Produced by The Heatmakerz
14. "Head Off" featuring Lil Durk (Produced by Dougie on the Beat)
15. "Pray" featuring Trav (Produced by Kyle Smith)
16. "Bag Talk"* featuring Ball Greezy (Produced Foreign Teck)
17. "Still Dipset"* (Produced Jahlil Beats)
18. "Once Upon a Time"* (Produced by The Heatmakerz)
*Bonus Tracks
See New Music Releases for March 2018