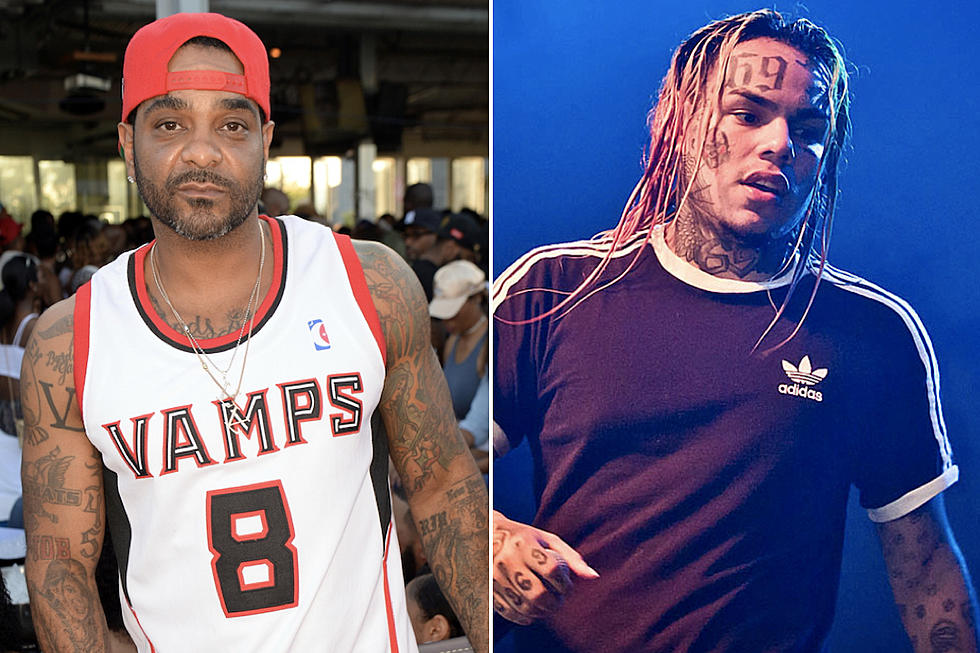 Prosecutors Play Phone Call of Jim Jones Saying "They Going to Have to Violate Shorty" While 6ix9ine Testifies: Report
Prince Williams / 6ix9ine, Getty Images (2)
Jim Jones once again comes into play during the trial of two Nine Trey Gangsta Bloods on the third day of 6ix9ine's testimony.
According to New York Daily News reporter Stephen Brown, the Harlem rapper, whom 6ix9ine reportedly identified as a Nine Trey Gangsta Bloods member during his Thursday morning (Sept. 19) testimony, was heard saying that "shorty" needed to be "violated" during a phone call to Jamel "Mel Murda" Jones. Prosecutors reportedly played the wiretapped phone conversation during the trial today.
Brown says Jones told Mel Murda the following: "He's not a gang member no more. He was never a gang member. They going to have to violate shorty because shorty is on some bull--it."
This story will be updated. XXL has reached out to Jim Jones' camp for comment.
See 22 Hip-Hop-Related Police Raids