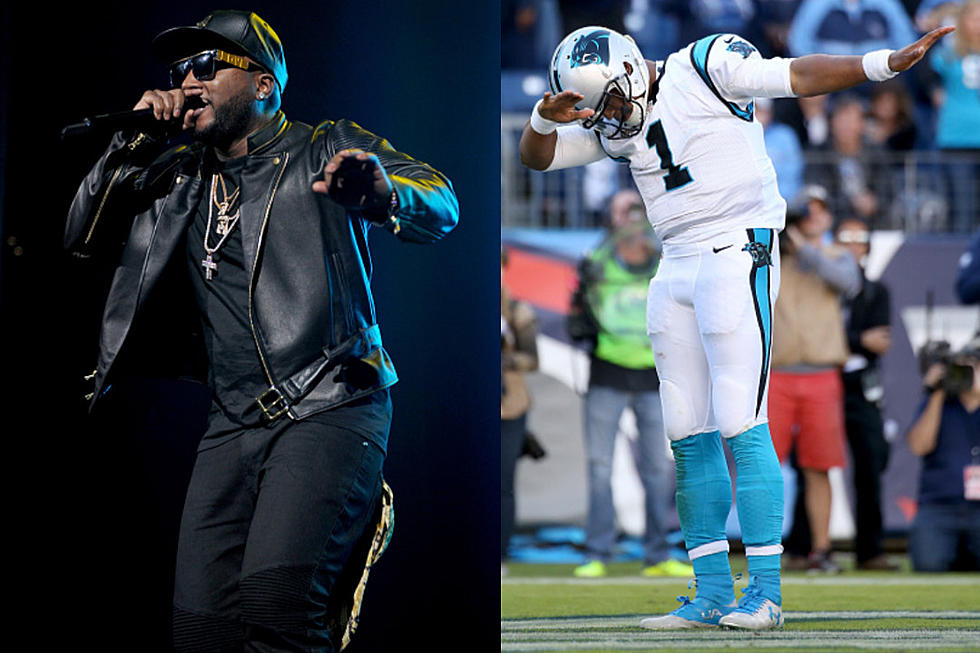 Jeezy Gives Respect to Cam Newton's MVP Football Season on "Hit Um"
Bryan Bedder/Andy Lyons, Getty Images (2)
The Atlanta Falcons didn't make it to the big game. But for people in ATL, having one of their native son's Cam Newton at the helm of one of the teams who did make it is the next best thing. As almost an icing on the cake, Newton was recently announced as the NFL MVP. To commemorate the accolade, Jeezy has penned a song for the Carolina Panthers passer titled "Hit Um."
Commissioned by Under Armour, Jeezy spits from the perspective of Cam rapping, "Makin' history, makin' plays/Damn right, same time breakin' records/I was born a winner, you feel me dinner?/Rise and grind, yeah you know a successful breakfast/Got one goal, be the best, beat the rest/Extraordinary, legendary/I see champions, they win championships/Only champions gonna relate to this/No excuses, no regrets/Exercise, strategize, visualize/Now every time on TV/It's MVP when you see me."
Jeezy isn't the only ATLien repping for Cam around Super Bowl time. Future recently narrated a Beats by Dre commercial featuring the Panthers QB titled "Cam's Prayer." Ironically Cam, Future and Jeezy were pictured chumming it up after the Panthers last playoff win.
With just enough time to get super drunk before kickoff, who ya got? Broncos or Panthers? We recently asked 18 rappers, including Raekwon, Lil B, K Camp, Migos, Trae Tha Truth, Saigon and Consequence, their opinions on who will come out victorious. You can check out their answers here.
Listen to "Hit Um," below.
See 40 Hip-Hop Albums Turning 20 in 2016