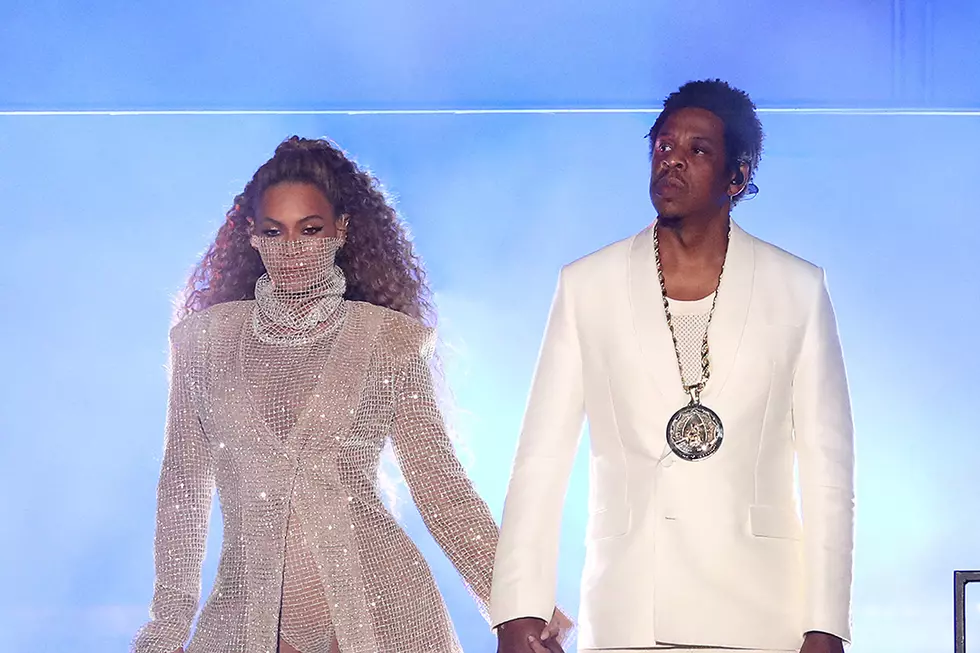 Jay-Z and Beyonce Kick Off On the Run II World Tour in U.K.
Raven Varona / Parkwood Entertainment
An evolution of the first On the Run Tour in 2014, the latest trek features one of the largest stages ever created for a concert tour and serves as a celebration of love, family and culture. Throughout the show, videos of Jay and Bey's life were played on massive screens as the two shared the stage together.
Much of the night's show included mash-ups of the artists songs, including a blend of Hov's "Forever Young" and Beyonce's "Perfect." While the two performed the songs together, clips of their wedding, as well as footage of them dancing played in the background. Jay and Bey also treated their fans to many of their newer songs, performing tracks from 4:44 and Lemonade.
Up next for the husband and wife team—they will head to Glasgow, Scotland on June 9 and continue touring Europe through July 17. After that, Jay and Bey will head back to the states to kick off the North American leg of the tour with a July 25 show in Cleveland.
The two will make stops in Philadelphia, Minneapolis, Chicago, Detroit, Nashville, Atlanta, New Orleans, Houston, San Diego and more before wrapping up the tour on Oct. 4 in Seattle.
Check out photos from the first night of the tour, as well as videos from the concert below.
See Jay-Z and Beyonce Kick Off On the Run II World Tour in U.K.