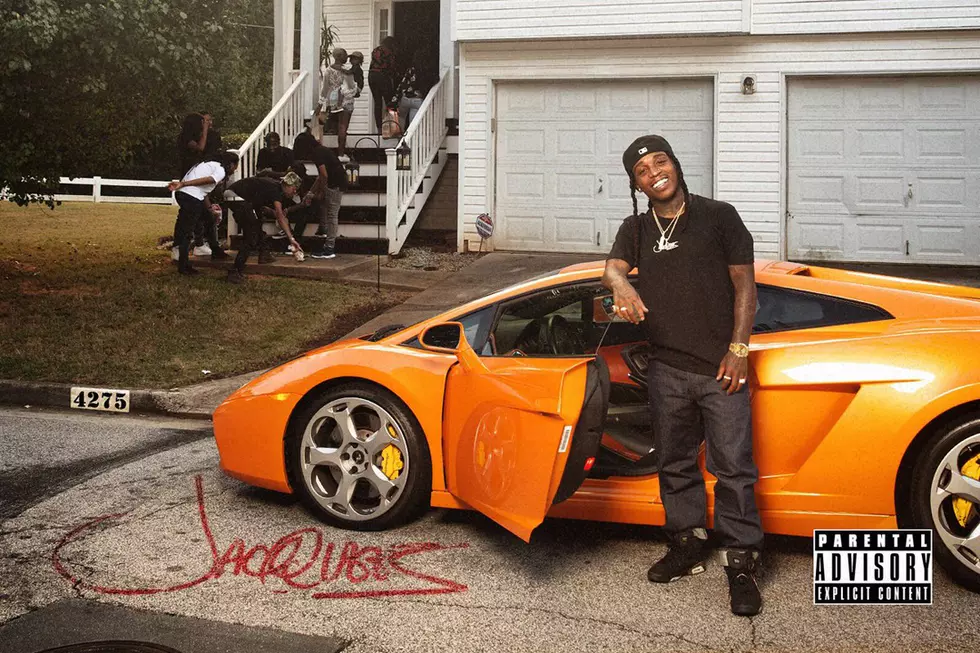 Jacquees Unveils '4275' Album Cover
Jacquees
Jacquees' debut album is almost upon us, and the crooner wants everyone to know it. On Tuesday (May 15), the Decatur, Ga.-based singer used his social media accounts to unveil the official cover for his forthcoming 4275 album.
The cover for the LP is one that finds the singer leaning back against an orange sports car as folks behind him kick it on the porch. In the caption for the Instagram post he uploaded the cover to first, Jacquees hints at when his debut LP will drop. "MY OFFICIAL ALBUM COVER!!It's gone be a hot summer! #4275albumontheway #TeamJacquees," he wrote.
Not too much is known about Jacquees' album, but with his silky smooth voice, it should be pretty fire. We can't wait to hear what he's got to offer.
This cover arrives a month-and-a-half after Jacquees dropped off his This Time I'm Serious EP, which features the likes of Wale and T-Pain. Unfortunately it also comes a short while after the singer was cited for disorderly conduct at a Wisconsin airport. At the time, Jacquees protested the officers involved with his detainment.
Here's to hoping the singer is trouble-free by the time he drops off his album.
Check out the entire cover for yourself below.
See 60 Hip-Hop Albums Turning 20 in 2018