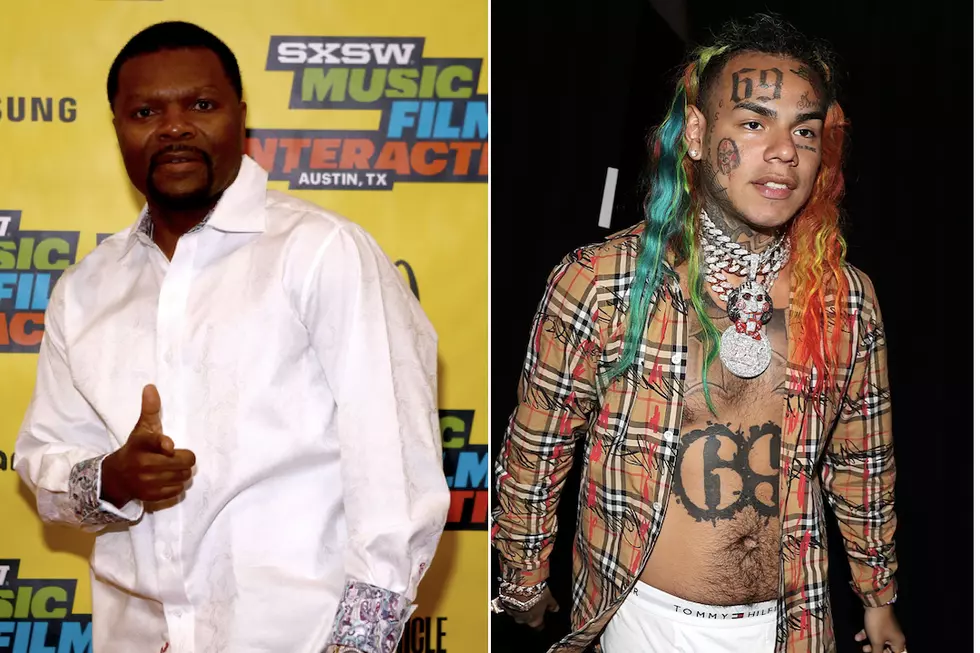 J Prince Calls 6ix9ine a Rat, Says Rapper Lied About Alleged Rap-A-Lot Robbery
Mindy Best / Shareif Ziyadat, Getty Images (2)
Jumping onto his Instagram account on Friday afternoon (Sept. 20), Prince made a point to say that 6ix9ine, who is testifying against his one-time associates Aljermiah "Nuke" Mack and Anthony "Harv" Ellison as part of his plea agreement in a racketeering case, is flat-out lying about the robbery.
"Let me just make myself clear, if him or any of those clowns were to try to rob me or anyone from the #Rapalot family bad news would've beat them home," Prince wrote in one part of the caption for his Instagram post, which included video of his 2018 interview with Power 105.1's The Breakfast Club.
Prince's remarks stem from claims Tekashi made from the witness stand. For part of his testimony, he said that Rap-A-Lot reps prevented himself and Nine Trey members from entering the venue for a Texas show in March 2018 because they hadn't "checked in." Tekashi then said that, as a means of retaliation, he, Kifano "Shotti" Jordan and other Nine Trey Members robbed Rap-A-Lot affiliates in New York City on April 3, 2018. Tekashi and numerous other Nine Trey members were arrested on racketeering and other federal charges months later in November.
Elsewhere in the post, Prince says the story of 6ix9ine should be a cautionary tale.
"Let this be a lesson to those who know better to do better because there was never a question mark in my mind that this kid #takashi69 was rat material that's why my sons didn't allow him to come into their party," J Prince says. "It was never about a rat checking in with us.
Check out J Prince's post for yourself below.
See 22 Hip-Hop-Related Police Raids