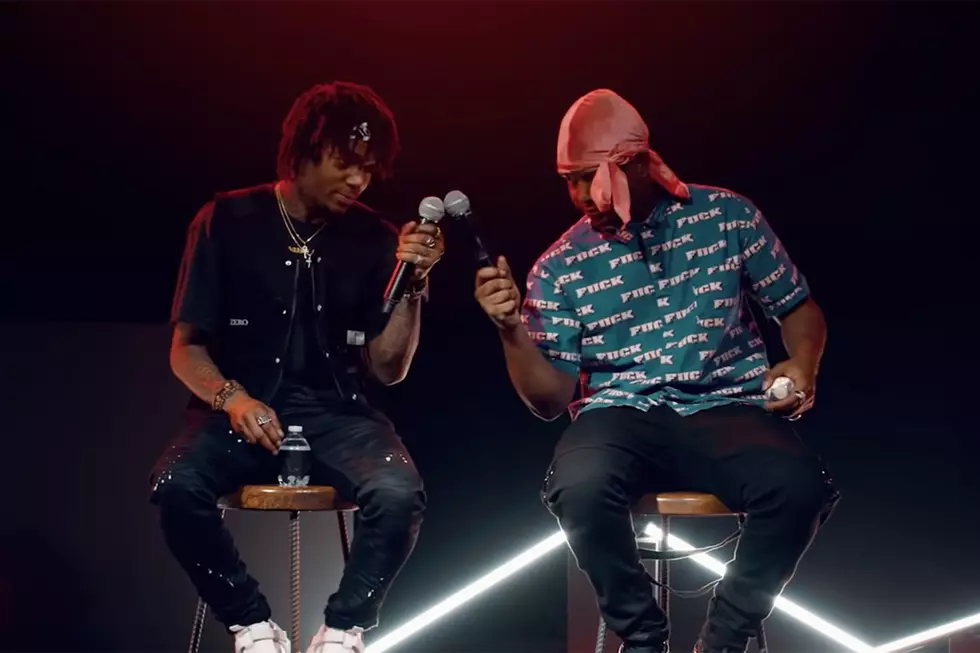 J.I.D and Ski Mask The Slump God Promise Some Collaborative Work in the Future
XXL
The announcement comes after J.I.D and Ski Mask spend at least 20 seconds or so admiring one another's work. It starts off with the Dreamville rapper's simple declaration that he and the Florida rhymer will definitely be crafting some music together.
"We making music bro," J.I.D tells Ski. "Oh yeah, [we'll] drop a song together—after this," Ski says in response to the assertion of the 27-year-old rhyming phenom.
A few moments later, the soft-spoken J.I.D announces that his forthcoming Gangsta Grillz mixtape, which will be titled DiCaprio 2, will feature the talents of Ski Mask. "He's gon' be on it," says The Never Story rapper, feigning the act of telling a secret. "Yes I am," adds Ski. "I cosign that."
Being the dynamic lyricists they are, J.I.D struck up something of a friendship when they linked up for their cypher at the 2018 XXL Freshman shoot. Speaking on their cypher, J.I.D explains that he saw Ski Mask's dedication to lyrical perfection as motivation for his show-stopping cypher verse.
"I'm just gon' every time put my best foot forward and I know [Ski Mask] will do the same. I like perfectionists," J.I.D states in the video. Word.
Check out J.I.D and Ski Mask discussing their plans to collab in the video below. The reveal comes in at the 1:30 mark. Peep their cypher for yourself beneath that.
See 60 Hip-Hop Albums Turning 20 in 2018