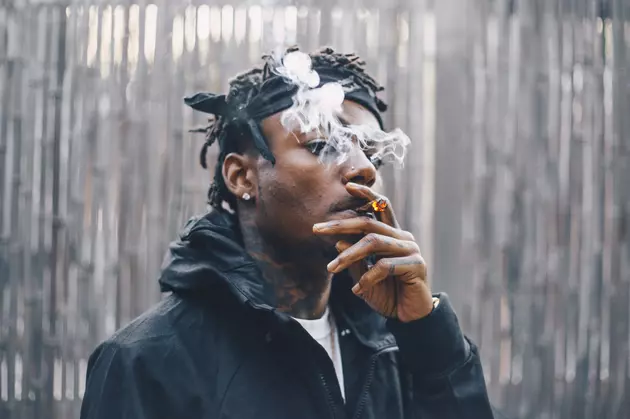 J.I.D Signs to J. Cole's Dreamville Records
Michael Kelly
East Atlanta rapper J.I.D has been making noise in his city for a minute now, whether it's with his Spillage Village crew (which also houses EarthGang, Jordxn Bryant and Hollywood JB) or with his solo material. But now he's taking a huge step forward with his career by signing to J. Cole's Dreamville Records. The label made the announcement with a video you can watch below.
J.I.D's music doesn't sound much like what we've come to expect from ATL as of recent. To put it bluntly, it's not trap music; in a 2015 interview, he admitted that sound "is not everyone's reality": "From the outside-in, Atlanta is kind of perceived as like popcorn. People don't respect it as having artists such as myself and EarthGang and other lyrical talents and album-worthy artists."
But after going on tour with the likes of EarthGang, Bas and Ab-Soul, it's clear that J.I.D is a good fit for Dreamville, home to other soft-spoken but vicious MCs like Cozz and Omen.
Peep his Dicaprio EP from 2015 and get ready for more new music from one of the most quietly talented rappers in the south right now. His new project The Never Story is on the way.
133 Rapper-Launched Record Labels From the Past and Present