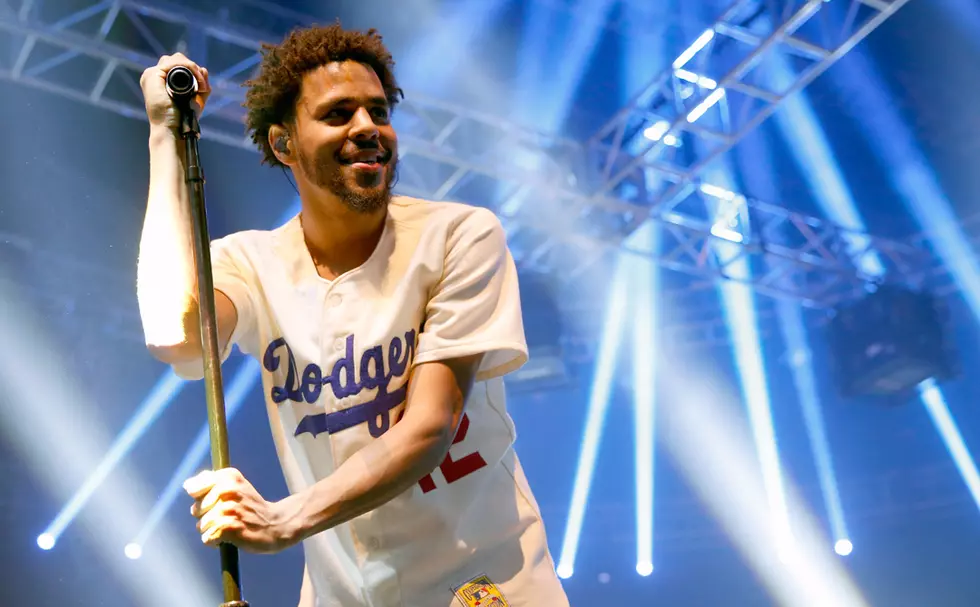 J. Cole Signs Two New Artists to Dreamville
Getty Images
Late last night (Dec. 7), J. Cole surprised fans by dropping a compilation tape by the artists on his imprint, Dreamville Records. Revenge of the Dreamers II clocks in at nine songs and just over 30 minutes, with contributions from Cole, Bas, Omen, Cozz--and a couple of newcomers. Shortly after the tracklist was made public the North Carolina rapper's devotees noticed that two artists, Lute and Ari Lennox, were credited as the main artist on a song apiece. Shortly thereafter, Ibrahim Hamad, the president of Dreamville, took to Twitter to announce that each had been signed to the label:
So who are Lute and Ari Lennox? Let's start with the latter: Lennox is a smooth, soulful singer whose presence on Twitter and Instagram (@lennoxari) haven't been able to keep her completely off the radar. The Washington, D.C. native has racked up hundreds of thousands of plays on her Soundcloud account; she had also previously worked with Omen on his Elephant Eyes LP. The song of hers that appears on Revenge of the Dreamers II, "Backseat," was released last fall, sans the Cozz verse. (It has since been removed from Soundcloud, but can be listened to here.)
As for the rapping half of the new deal, Lute makes good on J. Cole's mission to put on for North Carolina. The Charlotte native has been relatively quiet since his impressive 2012 mixtape, West 1996; his presence on the label should combine with Cozz's to further Dreamville's street rap market share. Stay tuned to XXL for news on upcoming releases from the entire roster, up to and including Cole.
See Best Rap Performance Nominees & Winners at the Grammys Over the Years