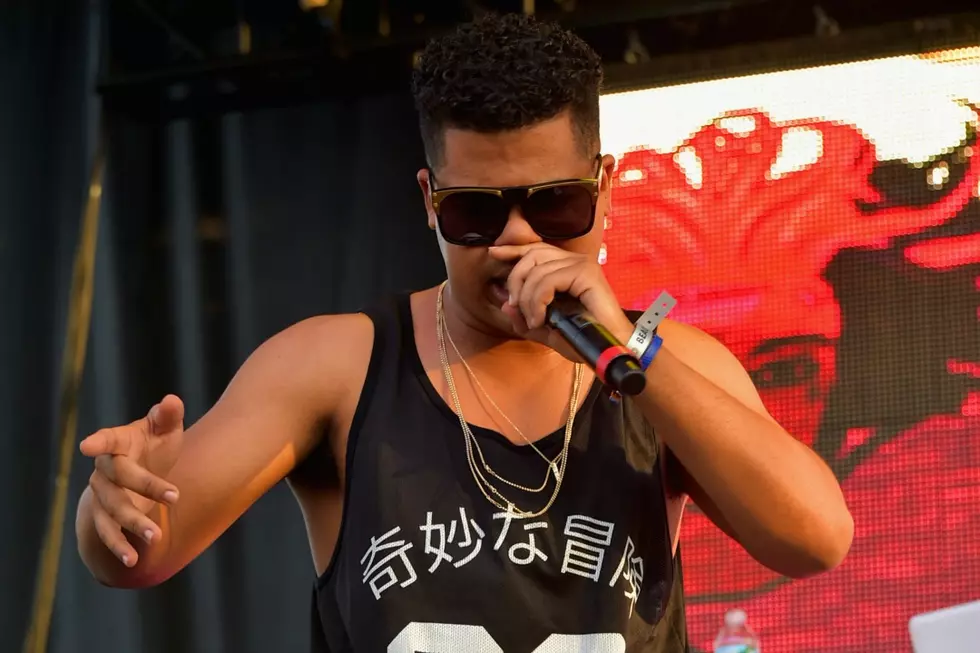 iLoveMakonnen Clarifies Relationship with OVO, Explains His Weight Loss
Theo Wargo/Getty Images
It's hard not to notice the seeming lack of buzz surrounding iLoveMakonnen. He's continued to put out plenty of music in 2015, but none of it has  recaptured the magic that surrounded his hit "Tuesday." With that in mind, it's an interesting time to get iLoveMakonnen's perspective on his career as well as his relationship with Drake's OVO imprint. The Fader spoke to iLoveMakonnen, who opened up about his current dealings with OVO and Drake.
"It's cool, they put out my music and stuff and we just keep it moving," Makonnen said. "Let them tell you their relationship with Makonnen. I'm just an artist, being an artist, and there's only so much that I can do."
The Atlanta artist also touched on his relationship with Drake and how much speaks to him these days.
"By the time this comes out, I'll probably see him six more times or no more times,"Makonnen said. "I don't know. I just wish everybody well in all that they do and I just go on and live my life and try to uplift motherfuckers. At the end of the day I'm tired of uplifting people. I just gotta uplift myself now because everything else is a waste of time."
The interview also addressed Makonnen's weight loss. The rapper said that he was in good shape before his music career took off, but the demands caused him to gain weight.
"I was like this before I became famous," he said. "I was all about health and wellness but you go through phases. I was going through some deep shit so I just let myself go and wanted to indulge and be a part of the community and America. So I started hanging out and doing what Americans do. I became a product of my environment. You guys wanna indulge? Let's fucking indulge. What else were we gonna do?
Makonnen went on to explain his desire to get back into shape.
"After a while it becomes—Okay, I see everyone in this space took that way out. Now let's see if we can get it moving. Let's see if we can do something besides just turning up and getting drunk and eating all this shit. If I showed up at first, and was like, 'Hell yeah lets go workout! Let's go do this!' It would be like 'What the fuck? We can't relate to you. This is a part of my job now. I have to be on stage to entertain my fans for 45 minutes and it's like y'all want me to be out of breath in 15 minutes?"
You can read Jeff Weiss' full conversation with iLoveMakonnen now at The Fader.