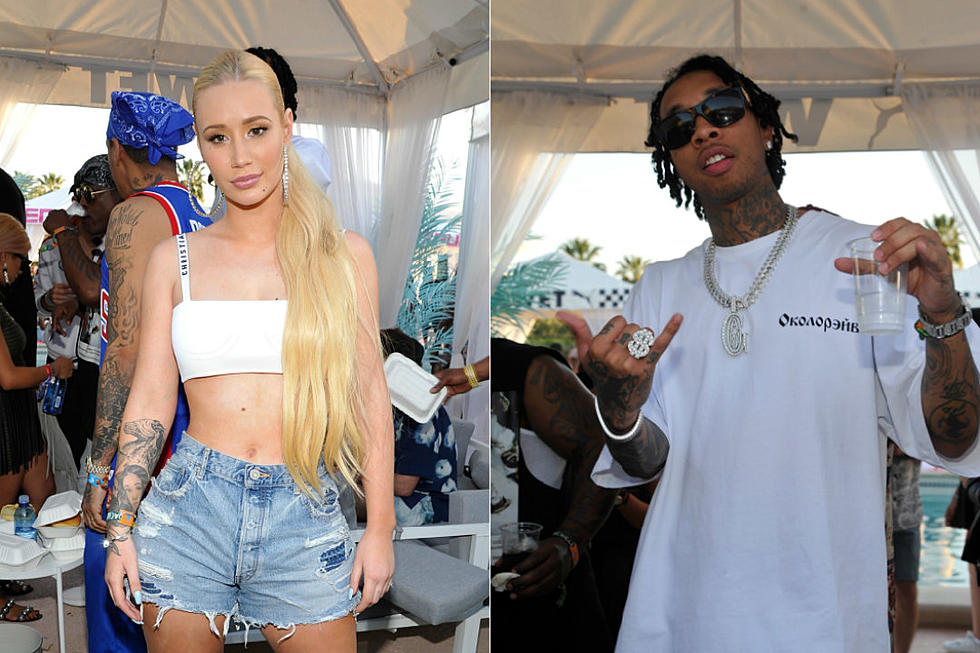 Iggy Azalea and Tyga Spark Dating Rumors After Attending 2018 Coachella Together
John Sciulli / John Sciulli, Getty Images (2)
They were spotted together at the big event in Indio, Calif. on both the opening day, Friday (April 13) and Saturday (April 14). Friday, footage was captured of them taking in The Weeknd's set. They later posed together for pictures. On another occasion, on Day Two, they were spotted together again in the crowd of a show.
Yet again, they were seen at the Fenty X PUMA Drippin day event on Saturday. All of these spottings have the rumors swirling.
If Tyga is going to go that route, he might want to be very careful. Iggy recently admitted in a web-advice column to burning the clothes of an ex-boyfriend who she found out was cheating on her. "Yeah, I've burned people's shit. It works," she said, recounting the incident where she found texts from another woman in her man's iPad. "Screenshot that shit," she added. "Send it to yourself. And then decide how much of his shit you are going to burn. Don't let him know that you know anything and set the trap and let him come over. And when he comes over, be burning his shit."
Check out photos and video of Iggy and Tyga looking like they might be a couple below.
Check Out the 2018 Hip-Hop Music Festivals You Need to See