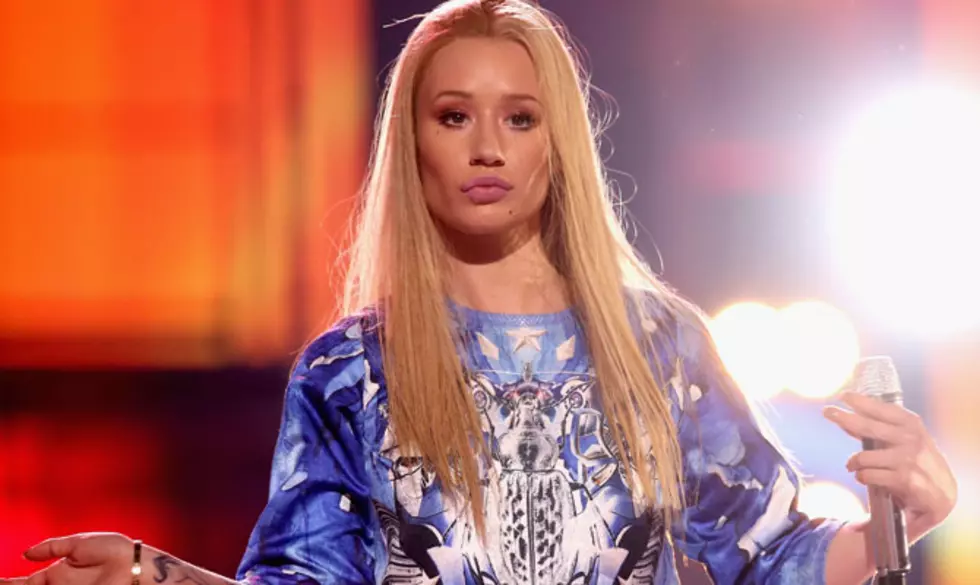 LGBTQ Community Protests Iggy Azalea Performing at Pittsburgh Festival
Old Iggy
After announcing Iggy Azalea as the headliner for the upcoming Pittsburgh Pride in the Street, the festival's organizers have been hit with protests and petitions from the LGBTQ community to shut down the event. The event, which is run by the Delta Foundation of Pittsburgh, was already under fire for not being inclusive of all races and members of the LGBTQ community and the announcement of Iggy as the headliner was the final straw.
A Facebook event page titled "Shut It DOWN (No ICKY at Pride 2015)" was created to rally people to try and get the event cancelled and reads, "Iggy azalea [sic] is coming to pride [sic] June 13 2015 [sic] as part of Pittsburgh's 2015 Pride celebration. Icky is a known homophobic, racist, culturally appropriating "rapper" (term used losely [sic]). Delta has a reputation of advocating for the LGBTQ community in Pittsburgh, but there is little to no evidence of Delta advocating for anybody but cis gay white men. Let's shut this down."
Calling Azalea the "homophobic, racist, culturally appropriating 'rapper'" likely refers to Tweets the artist made back in 2010 and 2011 before she became a star.
The Delta Foundation released a statement to the Pittsburgh City Paper, an excerpt of which can be read below:
If we believed that Iggy Azalea was racist or homophobic, we certainly would not have selected her to headline Pittsburgh Pride. We also don't believe she would have agreed to come if she was racist or homophobic. Iggy is a highly regarded artist and female entertainer and we have received a tremendous amount of positive messages from members of the community and our allies both locally and nationally that are excited that she will be performing at Pittsburgh Pride.