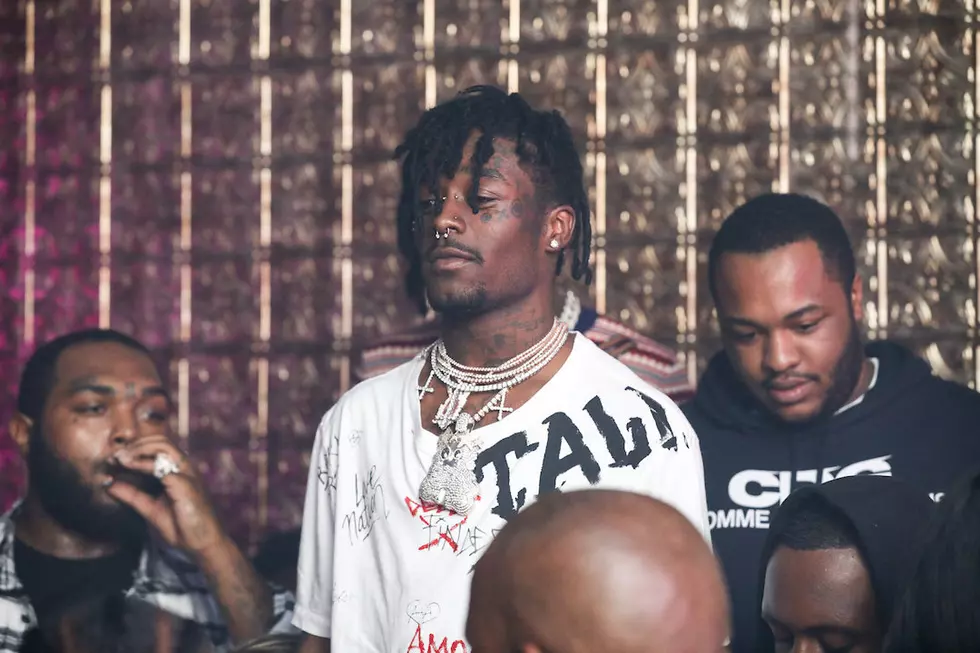 Here's How Much Lil Uzi Vert Might Have Made Off of "XO Tour Llif3"
Jennifer Johnson
"XO Tour Llif3" has quickly become Lil Uzi Vert's most popular song to date, racking up over 1.3 billion streams across various platforms. With that many streams, it is estimated the song has made $4.5 million, of which Lil Uzi will pocket more than $900,000, according to a new Vulture piece.
Originally released in February on SoundCloud, "XO Tour Llif3" found its way online when Uzi decided to leak his own music. In the Vulture piece, the Philly rapper revealed he uploaded the track to the streaming service one night while on tour with The Weeknd, naming the track on a whim moments before uploading it.
But the story behind the upload is even more interesting. After stage-diving during his opening set, Uzi realized he lost his cell phones. While phones can be easily replaced, Uzi's phones contained the tracks for his first official album.
That same night, back at his hotel room, the Luv Is Rage 2 rapper reached for his laptop and uploaded four songs to his SoundCloud account. The quick upload featured no artwork and hastily-named songs like "Boring Shit" and "YSL."
The song quickly became a hit on SoundCloud, but it wasn't until a month later, when it had its official release on Spotify and Apple Music, that the song became the commercial success that it is today.
Luv Is Rage 2 debuted at No. 1 on the Billboard charts, selling 135,000 units first week.
See 25 of the Best Hip-Hop Projects of 2017 (So Far)