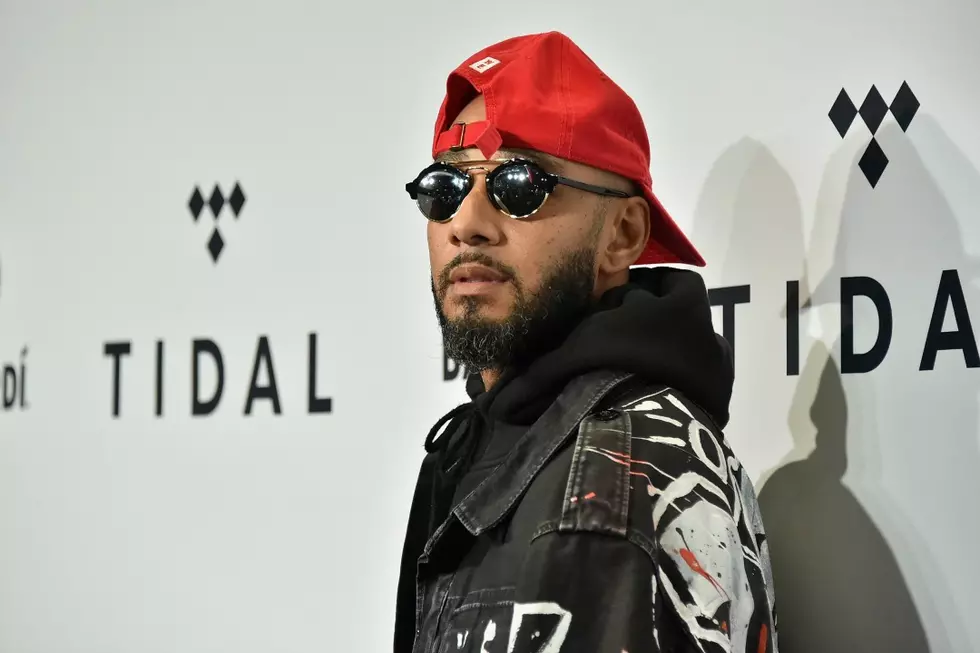 Happy Birthday, Swizz Beatz!
Mike Coppola, Getty Images
Today, Sept. 13, marks the birthday of hip-hop producer, performer and occasional rapper Swizz Beatz! Swizzy, real name Kasseem David Dean, is now 40.
Swizz came to prominence in the late 1990s after becoming the producer du jour of star rappers such as DMX, Jay Z, N.O.R.E. and the Ruff Ryders crew. Swizzy storied hip-hop catalog includes DMX's "Ruff Ryders' Anthem," Jay Z's "Jigga My Nigga," Cassidy's "I'm A Hustla," T.I.'s "Bring 'Em Out" and Busta Rhymes' "Touch It" just to name a few. The producer even dropped his own album One Man Band Man in 2007.
Over the years, Swizz Beatz has become one of the most go-to producers in all of hip-hop while still pursuing other passions. He is a well-known art buff who collects fine arts and attends Art Basel in Miami every year. He is a board member for the Brooklyn Museum. Swizz also paints in his free time and donates the money from his paintings to various charities. Swizz is also dedicated to furthering his education. In 2014, Swizz was accepted and enrolled in Harvard Business School's Owner/President Management executive program.
In 2010, he married famous R&B singer Alicia Keys, with whom he has two sons. One of Swizz's sons, Egypt, has already been bit by the music bug and has supplied Kendrick Lamar with a beat. K. Dot rapped over Egypt's beat on a song in 2016. Now the Compton rapper wants to work with Swizz next.
Happy Birthday, Swizz Beatz!
Here's the Ultimate Guide to Rappers With Acronyms in Their Name