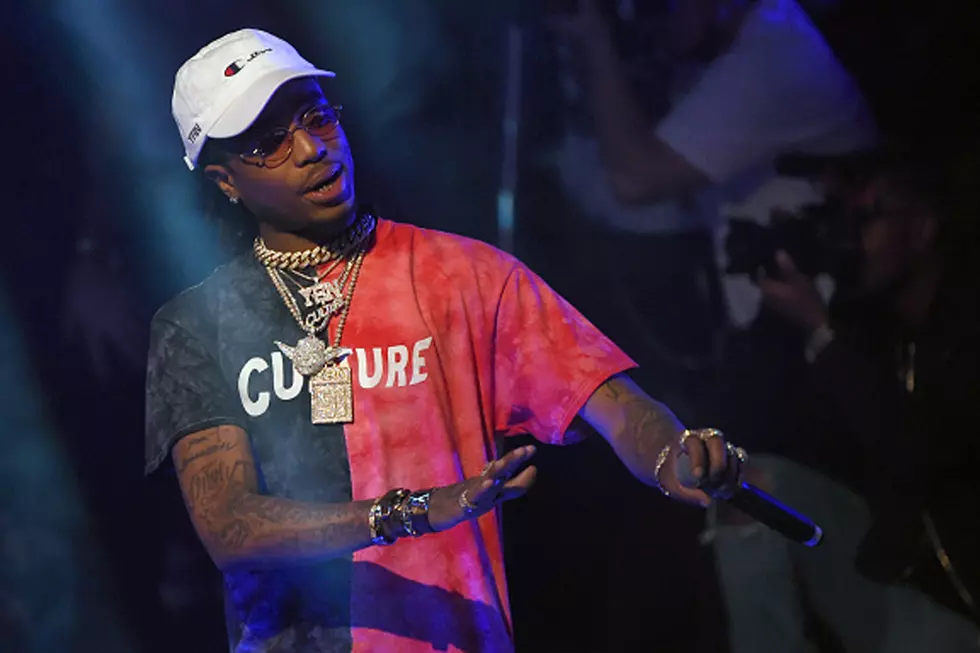 David Becker, Getty Images
Born Quavious Marshall, the North Atlanta talent got his start rapping in high school along with his family members Takeoff and Offset. The trio of rhymers formed in 2009 and dropped their first mixtape Juug Season in 2011. In 2013, the guys gained their first big look when they dropped the Zaytoven-produced banger "Versace." The track was remixed by Drake and propelled their 2013 mixtape Y.R.N. (Young Rich Niggas) into the spotlight.
Over the next few years, under the guidance of Quality Control Music, Migos have grown from a trio of chorus-relying toters to certified culture shifters. The crew dropped their debut album Yung Rich Nation in 2015, followed by their 2017 sophomore project Culture in January. In 2016, Migos scored their first Billboard No. 1 song with "Bad and Boujee" soon after actor/rapper Donald Glover a.k.a. Childish Gambino gave them a shout out at the Golden Globes.
Happy Birthday, Young Quavious!
Check Out the 2018 Hip-Hop Music Festivals You Need to See